Finding a Way to Stand Tall with Spina Bifida
Posted on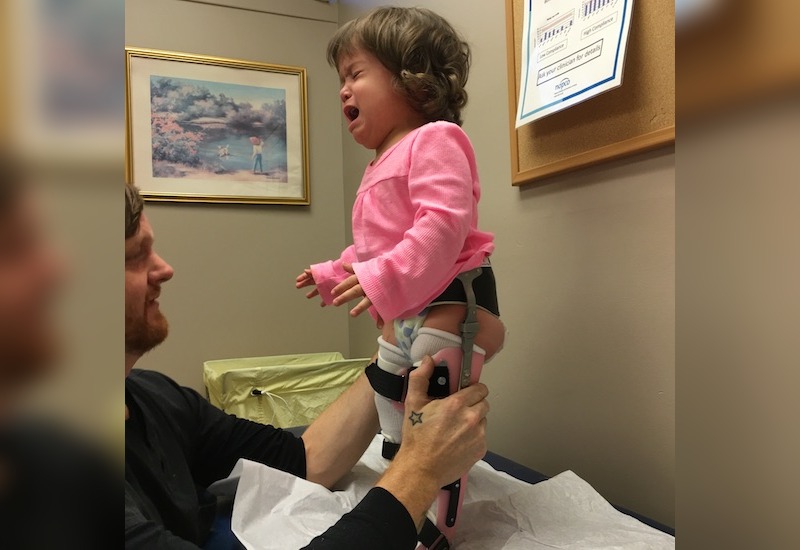 When Kaitlyn Arnold stood up for the first time in her first pair of hip-knee-ankle-foot orthoses (HKAFOs), her mom Maryam says her daughter screamed bloody murder. "Her life had been on the floor, so standing up terrified her."
Born with severe spina bifida, a condition that leaves a portion of the spinal cord and spinal nerves exposed through an opening in the back, Kaitlyn, who is now nearly 6, has very little feeling from the waist down. She relies on her wheelchair to get around and HKAFOs (braces that start at the waist and go all the way down to the feet) to stand tall.
Her orthotist is Artie Kitchen, who Kaitlyn for many years affectionately called "Army," because she couldn't pronounce his name. "Army" works at Boston O&P of East Brunswick, not far from the Arnold's home in Monroe Township.
"I've been seeing Kaitlyn since she was about 1," Kitchen says. "She had very little lower-limb function, because of the spina bifida. The goal was and is to get her ambulatory in the braces."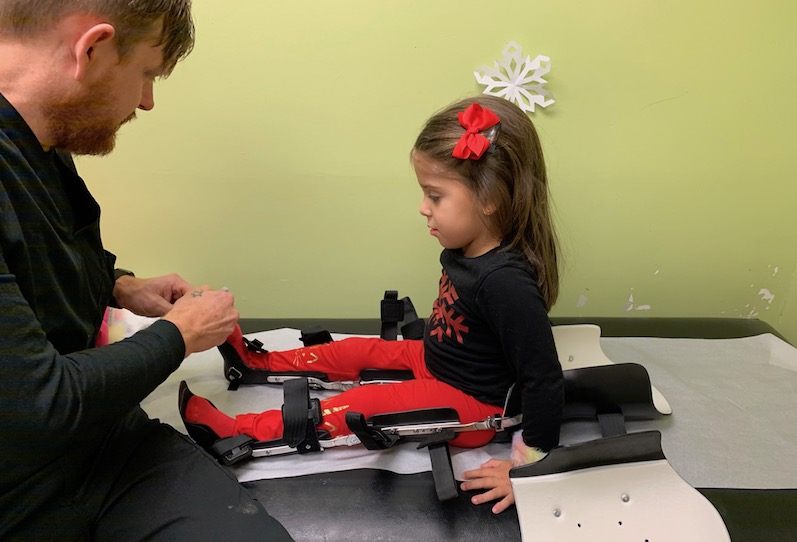 "She wants to do what everybody else does"
The Arnolds see Kitchen a couple times a year for adjustments and once a year for an entirely new set of HKAFOs. The first couple of braces had a belt. Then, Kaitlyn started bending over more, so Kitchen came up with new ways to support her better. And for the latest brace, he cast her and took a 3D image of her back and stomach.
"He's always comes up with creative ways to keep her upright," says Maryam.
Despite Kaitlyn's physical challenges, cognitively she's in line with her peers, according to her mom. She keeps up with her class and acts like a typical girl her age. She loves to play with her Barbies and dolls, and experiment with makeup. "She wants to do what everybody else does."
But Kaitlyn also understands her limits. "If there's a playground, and she can't go on it, she doesn't throw a tantrum; she will stay on the side," Maryam says. "If there's a bouncy house, she understands why she can't go in it. She's very aware of her situation."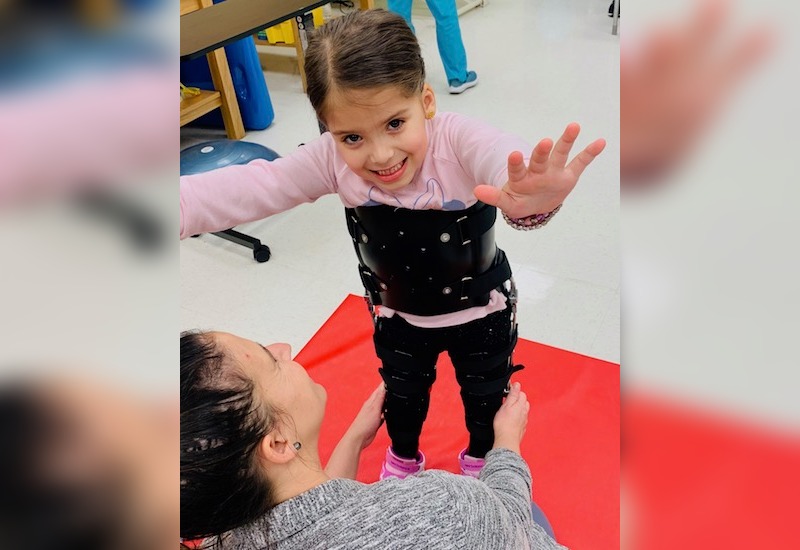 Learning Curves
Although on her third pair of HKAFOs, Kaitlyn uses the wheelchair as her main form of mobility—for now at least. Her mom says she isn't ready to use the HKAFOs without supervision.
"She has to be shadowed until she understands how to use her core muscles to push herself up. It's a learning curve. There are a lot of adjustments that will be made as things come up."
These adjustments come in many forms, including adjusting to the sometimes-curious gazes of those wondering why she is in a wheelchair or wearing a brace.
"I worry about her," says Maryam. "I worry about her later in life when kids are going to dances, out to parties, or the mall. I want her to always feel included."
This year, her kindergarten teacher purchased wheelchair books to have in the classroom and the counselors and Kaitlyn's case manager did a presentation on differences to try to help. "They really did what they could," says Maryam.
Kitchen continues to work on improving the HKFAOs. Kaitlyn is accustomed to meeting him for regular adjustments and fittings. "She's come a long way," says Maryam. "Artie works so well with her. She's always excited to see him. I can't imagine going to anybody else."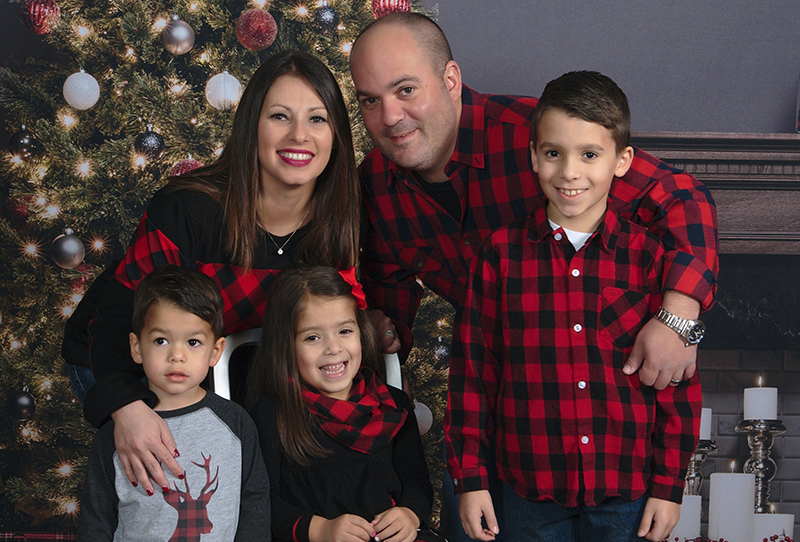 Learn more about lower limb orthoses.
---