Kate's SMA Story: What Makes Ordinary Milestones Extraordinary
Posted on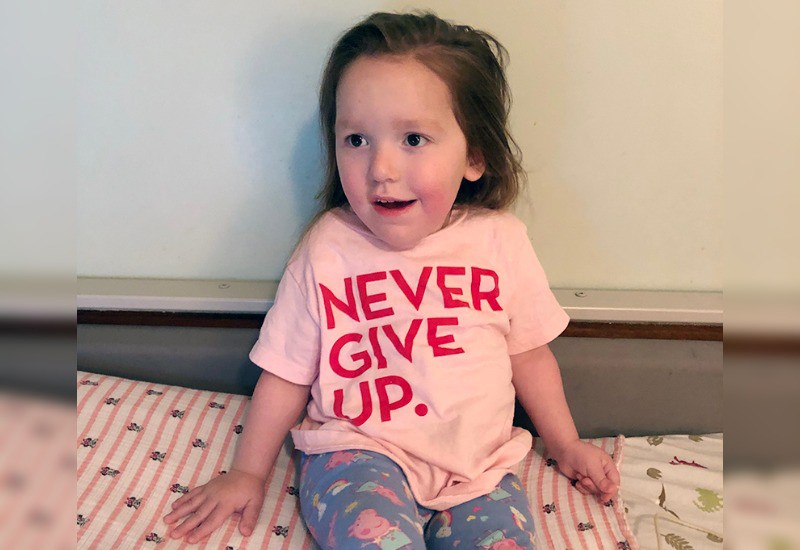 Kate is by all accounts ahead of the learning curve. "She's an extremely smart little kid," says her Dad, Patrick Brown. "She's known all the letters of the alphabet since she was two and a half."
She's also wise beyond her three years. "A toddler's bedtime stalling tactics typically include things like, 'I'm hungry,' or 'I need water,'" explains her Dad. "But Kate will say, 'I need suction'" — referring to the suction that is placed up her nose to clear her airways and prevent fluid from settling in her lungs.
Kate has spinal muscular atrophy (SMA), a rare genetic condition caused by a loss of motor neurons that control muscle movements like breathing and swallowing. The Browns knew something was wrong when she began missing milestones. At two months old, she couldn't lift her head, and she was underweight. Patrick said they immediately contacted their pediatrician. She phoned just days after Kate's checkup. "'You've got to go to Boston Children's Hospital, they're expecting you,'" Patrick recalls. "And that's when the process started."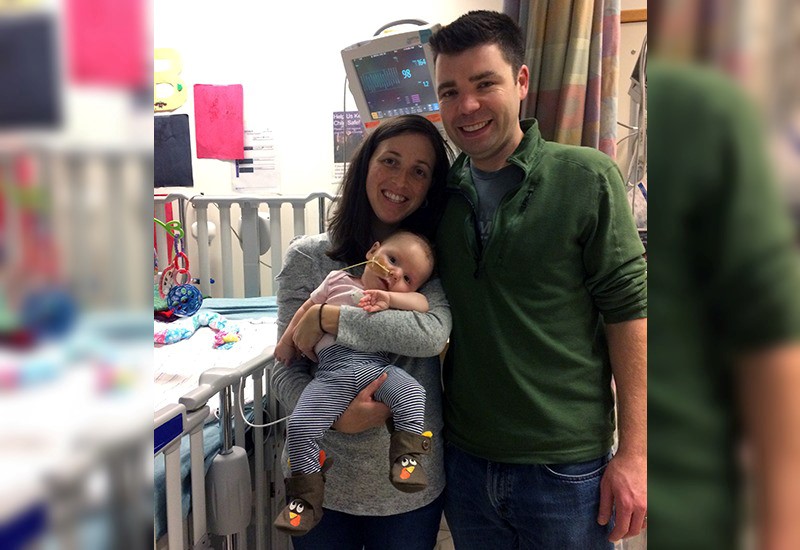 Patrick and Rachael Brown had never heard of SMA but soon learned about the condition's debilitating side effects and its poor prognosis. Kate was fortunate to have been born during a time in which new treatments were on the horizon, including a recently-approved drug called Spinraza that counteracts the missing or defective SMA gene, and a clinical trial for Zolgensma, a gene replacement therapy.
The Browns tried to get Kate into the gene therapy trial with no success. She'd lost her ability to swallow, so she didn't meet the eligibility requirements. However, they were able to get insurance approval for Spinraza, which can't repair SMA's motor neuron damage but can stop the disease from progressing.
A Brace for Kate
During that time, Kate was followed regularly by SMA experts at the Boston Children's Department of Neurology, who work closely with Boston O&P. Children with SMA almost always require bracing to protect their spines and prevent scoliosis.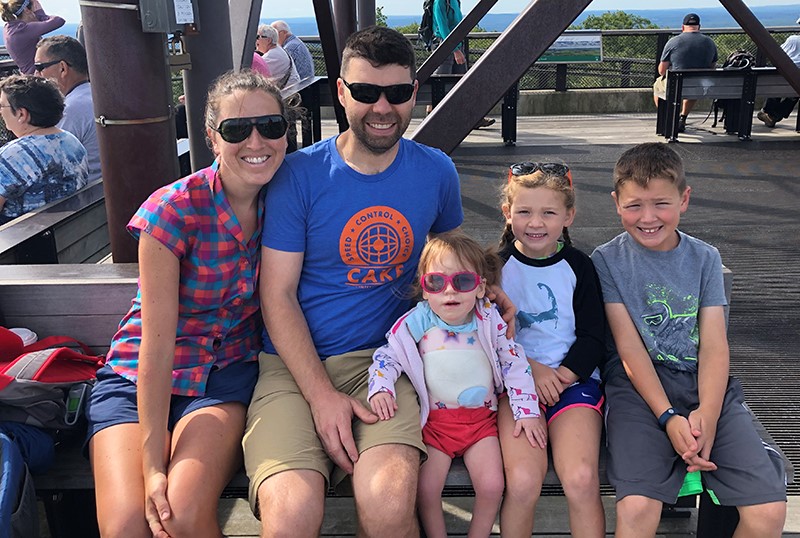 Although the curvature of her spine was minimal, Kate needed a brace to control the exaggerated rounding of her back, a condition known as kyphosis. "We designed a posterior opening over-the-shoulder-style brace to help support her shoulders and open up her sternum," says John Berteletti, an orthotist at Boston O&P of Boston Children's Hospital Waltham. "In addition, we incorporated an abdominal cut to increase pulmonary function."
The Browns were relieved to have someone like Berteletti, especially when connecting with other SMA families without the same resources available. "We feel very lucky to have someone with John's expertise who has extensive experience treating children with SMA."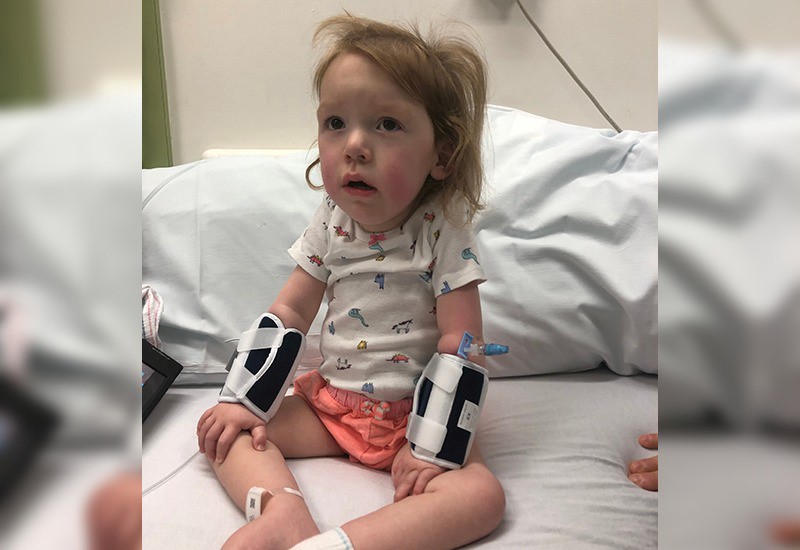 SMA Gene Therapy
In July of 2019, SMA gene therapy was approved by the FDA, and Kate became the first patient at Boston Children's to receive the treatment. It was less than two weeks shy of her 2nd birthday — the cutoff for eligibility. Since then, "Kate has been amazing," says Patrick. "Even John is surprised how much straighter her back is."
The greatest measure of success, explains Kate's mom, Rachael, is to look at photos of their annual summer vacation on Cape Cod over the past three years. The first year, Kate could only lay down on the beach and play in the sand. The next year, she could sit up but with lots of support. This year, she sat on her own and swam in the ocean.
"For the first time, it really felt like she could do her own thing," says Rachael. "Our philosophy is that the medication gives you the tools, but Kate has to do the work. And wearing the brace is part of the work. It's made her stronger."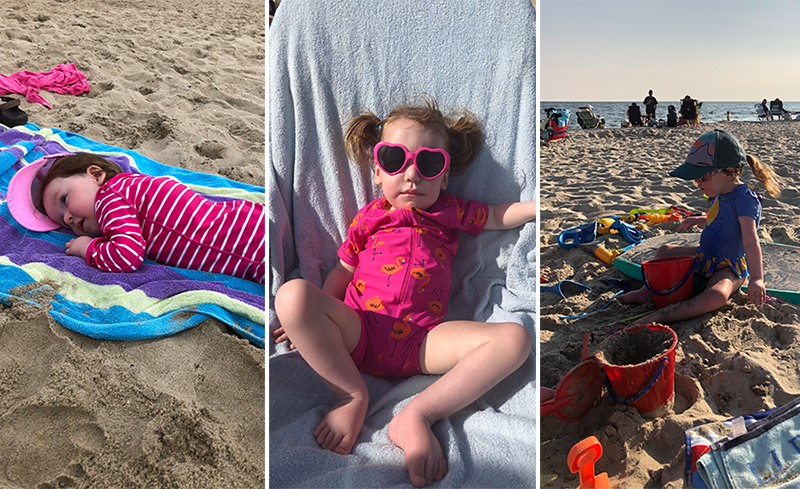 In addition, Kate's communication skills have improved. Before gene therapy she spoke just five words, six months later, 100 words. Now, she's speaking at the level of a 4-year-old.
"Strength wise she's got so much more lung capacity," says Patrick. "She will yell at her older siblings — and we like it! With the other kids, we say, "Can you please stop yelling?" And when Kate yells, we are just like, Wow."
Despite all their good fortune, the Browns admit having a child with a complex illness is challenging, but the family has learned to cope by paying it forward. "We look outward and try to figure out how to help others," says Patrick.
As an industrial designer and inventor, Patrick created a product for feeding pumps to make life easier not only for Kate but also for other families. And Rachael has been fundraising for Cure SMA, participating each year for the last three years in the Falmouth Road Race. She has raised close to $65,000. "I strongly believe Kate is alive today because of the commitment of the community to finding treatment, and we will always feel the weight of that."
---