My Courageous Carter
Posted on by Natalie Avellone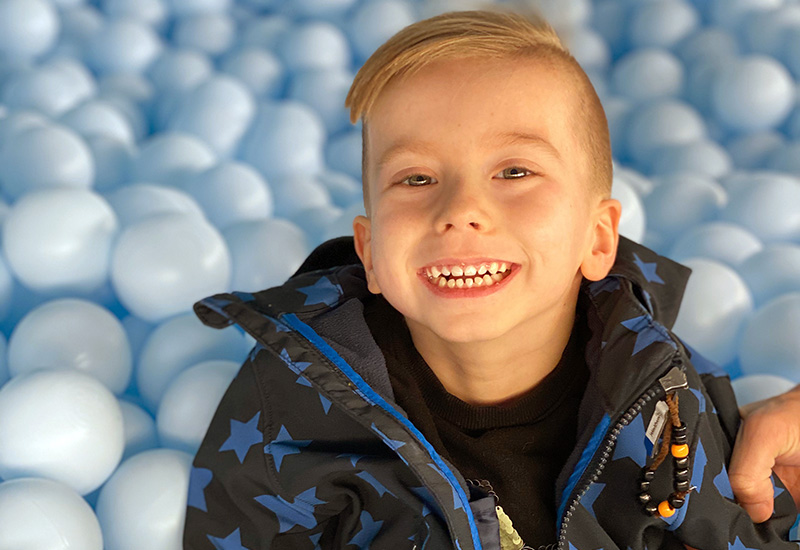 To say the words "cerebral palsy" in regards to my child was very difficult. For a long time, since my son Carter's diagnosis in 2016, I was not prepared to tell people my son had CP. Maybe it's because I was afraid of people judging him or not giving him enough of a chance. I wanted so badly to make sure he had the opportunity to fight all of his obstacles.
A chance meeting at a wedding in Hawaii changed all of that.
I spotted a boy a little older than Carter walking in orthotics with two tall canes. He was so precious, working so incredibly hard, and his family was with him, counting every step aloud. I watched from afar, and as the day went on I could not get him off of my mind. I kept thinking what does he have? What is he doing? Could Carter be like him? Could Carter do what he's doing one day? He was amazing.
A while later, I ran into the parents of the boy again. It felt like it was a sign, so I approached them and said, "I'm so sorry, but I saw you walking with your son, and I have a son with significant physical delays." I described Carter a bit further and immediately the mom responded, "Oh, does he have CP?" And for the first time, I said, "Yes, he does. He does have CP."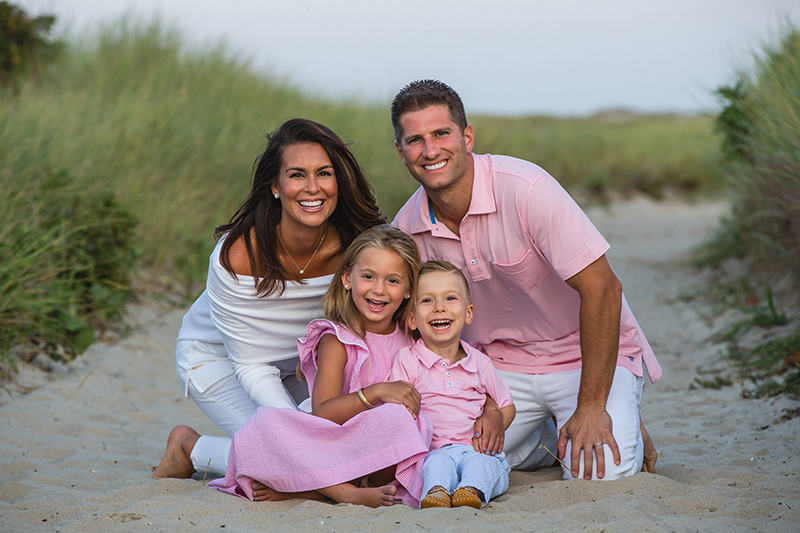 Acceptance
That night, my husband, Pete, and I — along with my parents — spent hours talking with this remarkable family about their experience and their son's experience with CP. They even reached out to their orthopedic specialist to ask him to recommend one to us. That is how we came to learn about Dr. Benjamin Shore at Boston Children's Hospital, who we are fortunate to have as Carter's orthopedic specialist.
Pete's parents were thrilled, because they live in the Boston area, and his father is a retired Boston surgeon. Although we live in Connecticut, and it's a three-hour drive to Boston, I would gladly travel any distance for the best care for Carter. So, we brought Carter to Boston Children's, and he met with gastroenterology, neurology and orthopedics — all of these different specialties, all in one place at Children's weekly CP Clinic.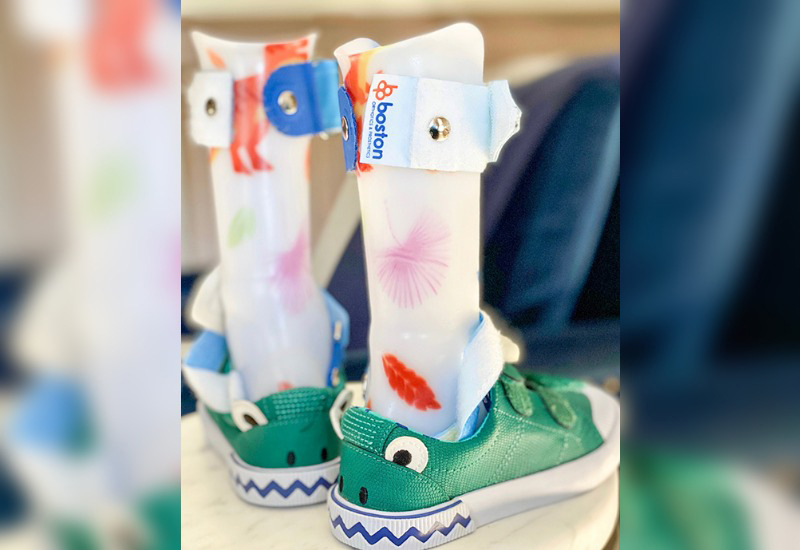 AFOs for Carter during COVID
Through Boston Children's Orthopedics, we learned about Boston O&P. I had no idea Carter's AFOs (ankle foot orthosis) were way too small. Now I know I have to keep an eye on not only his foot growth, but also where the orthosis lands on his leg.
Our first appointment was at Boston O&P of Boston Children's Hospital Waltham on March 16 — basically the beginning of COVID-19. We were scheduled for a bunch of visits at Boston Children's, when suddenly everything was cancelled because of the virus. I contacted Boston O&P to ask if there was any way they could squeeze me in, and they said, "Yes, we'll see you this afternoon for Carter's orthotics fitting."
John Greaney and Hector Paez made Carter's AFO fitting fun. There are a lot of different designs, and Carter got to pick his out. He's obsessed with dinosaurs, so there wasn't even a question which one he would choose.
They casted him twice just to make sure the AFOs fit Carter perfectly. They were gentle, friendly and very thorough. The best part was that Carter wasn't scared at all, which a lot of times he is naturally when in a hospital setting. I could tell he felt very comfortable.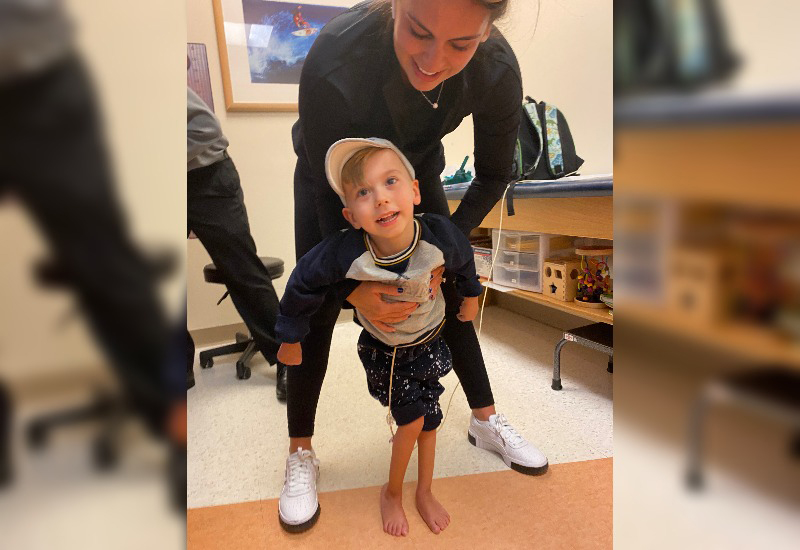 Willing my son to walk
On April 6, we returned to Boston O&P and got the new AFOs. They've been great for Carter. He wears them anywhere from 7-10 hours a day. They keep his feet and legs properly aligned when he standing, walking and even sitting. They also help him during his various therapies, such as horseback riding, and physical and occupational therapy — providing him with the stability that he needs.
I hope that one day he will walk. As of right now, he's unable to stand without assistance. So, if he walks that will be a dream come true for me. If that doesn't happen, that's okay too. I am just as grateful and proud of his laughter, his sense of humor and his courage.
Continue following Carter's journey on Instagram @mycourageouscarter
---