Newfound Mobility and Possibility for Michelle
Posted on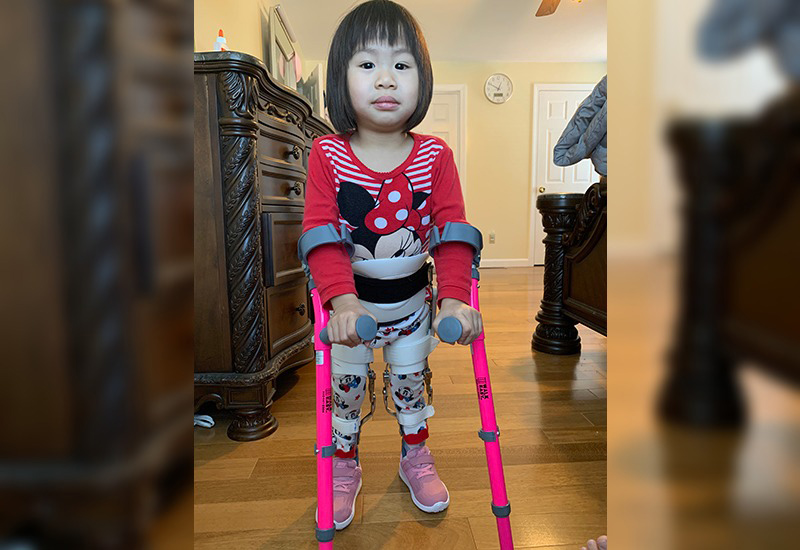 In photographs, Michelle Hak is standing tall. She has no movement in her ankles or any of her toes, but nevertheless, she's mobile. For the first two years of her life, however, that was not the case.
Michelle was born with a level 3 lumbar spinal cord injury, which affects her legs and bladder function. "She was basically paralyzed from the waist down," says her mom, Sokheng Tea. "She could only move her arms."
Over the last year, her transformation has been nothing short of remarkable. Due to her determination, her mother's deep commitment to helping her daughter, her certified orthotist's Brad Varney's dedication, and her reciprocating gait orthosis (RGO), Michelle is walking.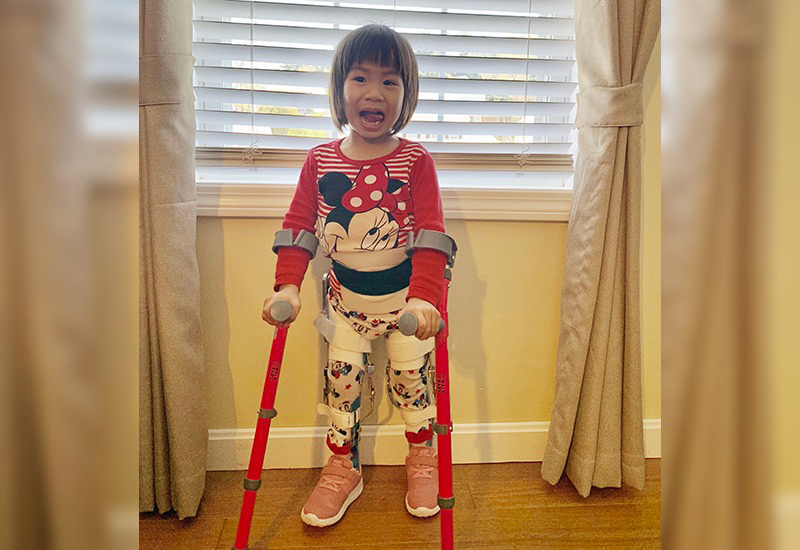 RGOs
Varney, who works at Boston O&P of Peabody first saw Michelle when she was six months old when he fitted her for ankle foot orthotics (AFOs) to maintain her range of motion. Then, early this year, she was fitted for RGOs, a full-body orthotic device that consists of a hip-knee-ankle-foot orthosis (HKAFO), a custom-molded pelvic girdle and a thoracic extension. This makes it possible for Michelle to have a pelvic rotation that imitates natural biomechanics and gait.
"In my 19 years as an orthotist, Michelle has shown incredible determination to be independent," says Varney. "Most 3-year-old's would have great difficulty mastering an RGO. Michelle was a rare exception."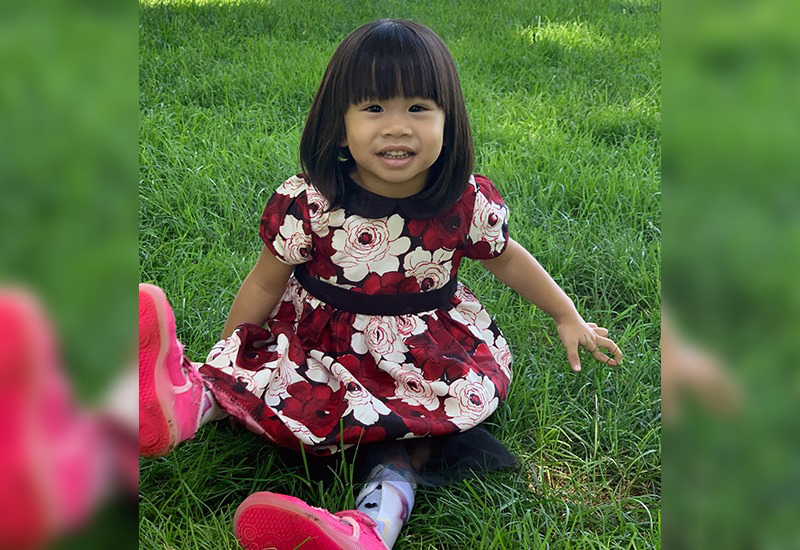 'We will work hard together'
When school is in session, Michelle uses a wheelchair in her Pre-K classroom, while at home, she practices walking with her RGOs. She sees "Mr. Brad" every four months for adjustments.
"Brad is really nice, really helpful," says Sokheng. "When Michelle was first fitted for orthotics, she was scared, but now she is used to him. She really loves him. I say, 'Michelle, say hi to Mr. Brad,' and she says, 'Hi.' She's shy, but when we leave, she talks non-stop about him."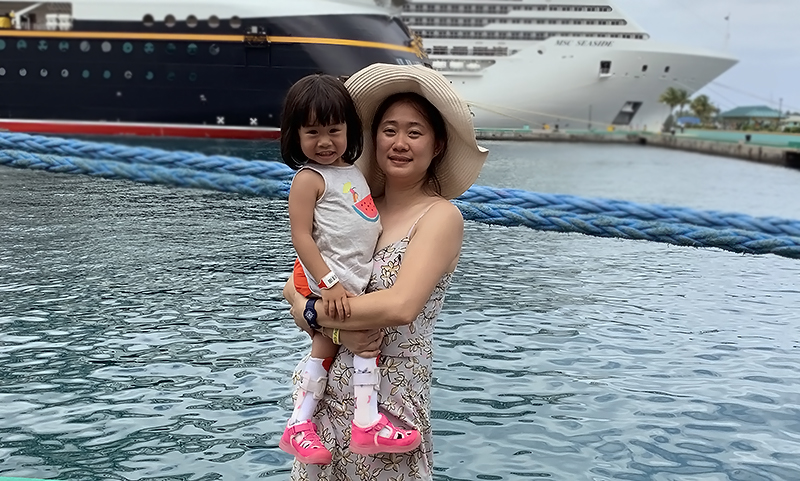 Although Sokheng says the last two years have been stressful, she looks to the future with hope — hope that Michelle will grow stronger and one day walk on her own.
"From last year to this year, there is such a big improvement," Sokheng says. "Michelle is determined. If she wants to do it, she will make it happen. We will work hard for that. We will work hard together."
---