Paralympic Swimmer Nye Cruickshank: 'I Can Be Me'
Posted on
Being authentic and true to herself is the foundation on which 19-year-old Nye Cruickshank has built her swimming career since an osteosarcoma diagnosis and leg amputation in 2011. A decade later and on the cusp of her Paralympic debut, she shares her challenges and triumphs with remarkable self-awareness, wide smiles and wisdom beyond her years.
Discovering bone cancer
Nye was living in the Caribbean island of Grenada when she was rushed to Boston. Her leg was causing excruciating pain. After two nights in the emergency room, she was seen by an oncologist at Dana-Farber/Boston Children's Cancer and Blood Disorders Center. She learned she had a bone cancer called osteosarcoma. "Literally, my bone was being eaten away," she says. "It was practically dust."
She began a four-month course of chemotherapy, but it wasn't enough to shrink the growing tumor. The bone would have to go in order for Nye to live. Her doctors offered three options: One, amputate the leg; two, take out the bone and replace it with a metal rod; or three, a double-level amputation technique known as rotationplasty, which would replace Nye's diseased joint with her own healthy ankle and foot.
As an avid swimmer since the age of 4, the first two options were not even a consideration. "I wouldn't be able to swim again," she says. "But with rotationplasty, I'd be able to swim, run, and even jump, so that's the one I chose."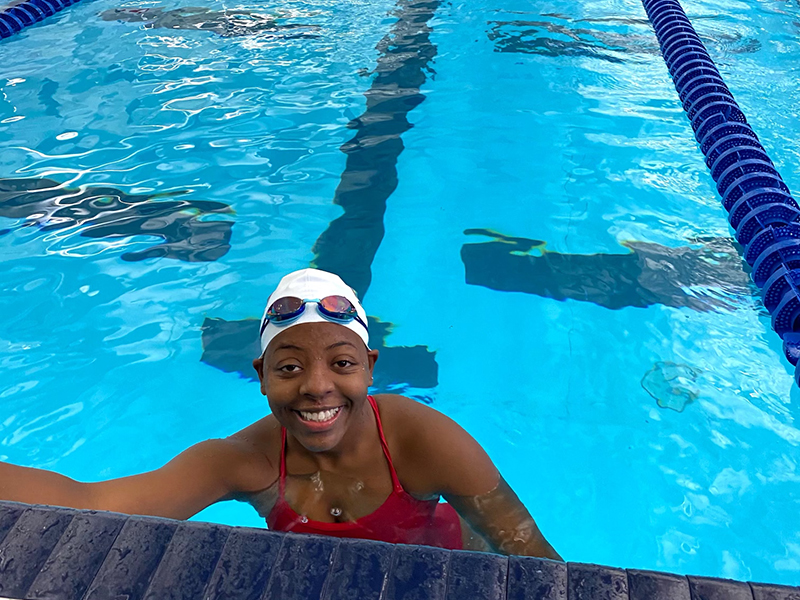 Diving back in
After the surgery, Nye admits she fell into a depressive state. "I didn't want to look at it, touch it, anything. I didn't want to believe my leg was gone."
She would close her eyes or turn her face when the doctors examined her leg. Then, after week or so, she decided it didn't make sense to live her life this way. "I started to work with the physical therapist and really pushed myself to get back to where I was before."
Nye was introduced to NOPCO, now Boston Orthotics & Prosthetics, where she was fitted for her first prosthesis. "They explained the fitting process and the cast, and how the leg would work. That was a fun experience for me, seeing how prosthetics are created is really cool."
On her first prosthesis, Nye "relearned" to walk in one month with the help of crutches. With her second prosthetic, within three months she gradually began walking on her own. By the third prosthesis, she could ride a bike, walk and even jog. Her confidence was building.
In December 2011, nine months following her rotationplasty, she returned to the pool. "To be honest, I was scared, but when I got back into the water, everything came back to me. It was natural. I just swam and swam."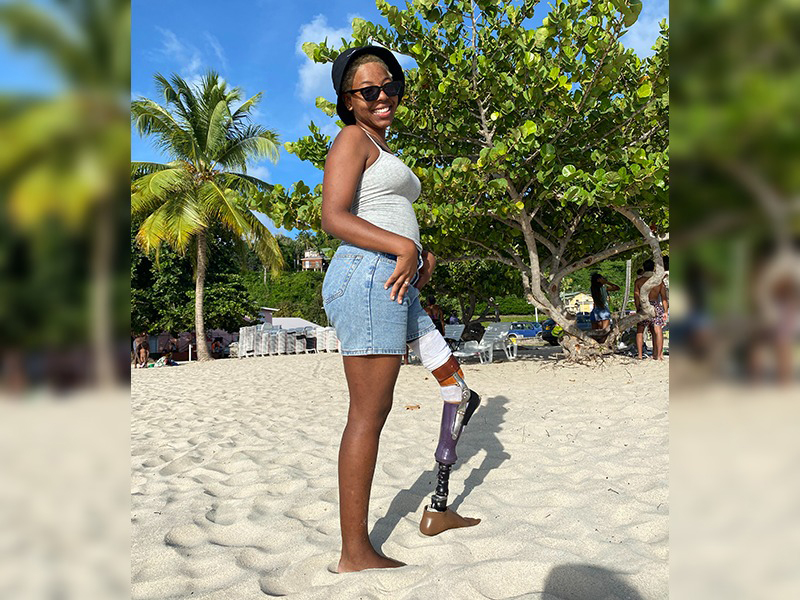 A 'stroke' of good fortune
In 2018, Nye started working with Kaitlin Rivest at Boston O&P of Boston Children's Hospital. When they first met, Kaitlin asked Nye, "What are your goals?"
"I told her I wanted to compete in the Paralympic Games, and she was extremely motivating and encouraging."
As a competitive swimmer in high school, Kaitlin understood Nye's drive and ambitions. She also knew what Nye would need to make her journey easier, even considering something as simple as walking to the pool.
"Working with Nye as her prosthetist over the past few years has been wonderful," says Kaitlin. "I consider myself lucky to be a part of her prosthetic journey. She is self-motivated, confident and humble all at the same time. When Nye recently told me about qualifying for the Paralympics and that she was competing in Tokyo this summer, I was so proud and excited for her. She is an inspiration to everyone she meets."
In June, Nye learned she would be heading to Tokyo this August to compete in the 100-meter breaststroke. "I started jumping on the bed, screaming, crying, running all over the place, smiling from ear to ear. I was just so excited."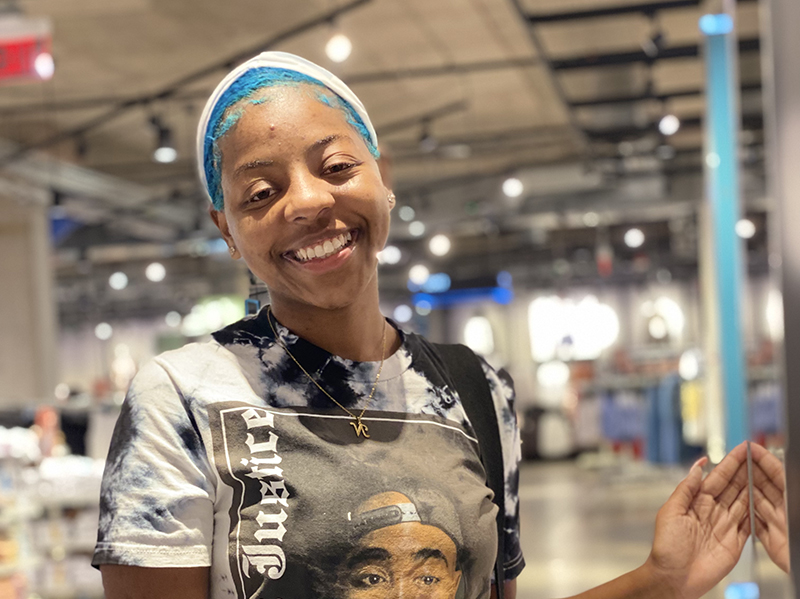 To celebrate her success, Nye recently dyed her hair bright blue. "It reminds me of the sea," she says, "where I can be me without being judged."
---