Q&A with Mike Kitchen, BOCO, Clinical Director of East Brunswick
Posted on
Mike Kitchen is a Certified Orthotist and Clinical Director of the Boston O&P in East Brunswick. In this Q&A, Mike shares how he was introduced to the O&P profession, how things have changed over the years, and how his expertise in computer aided design has helped him provide better care to scoliosis patients.
What was your first experience with the field of orthotics and prosthetics?
I was hired as an entry-level orthotic technician in the summer of 1996. Back then, everything was fabricated from plaster bandage molds of patients' legs and torsos.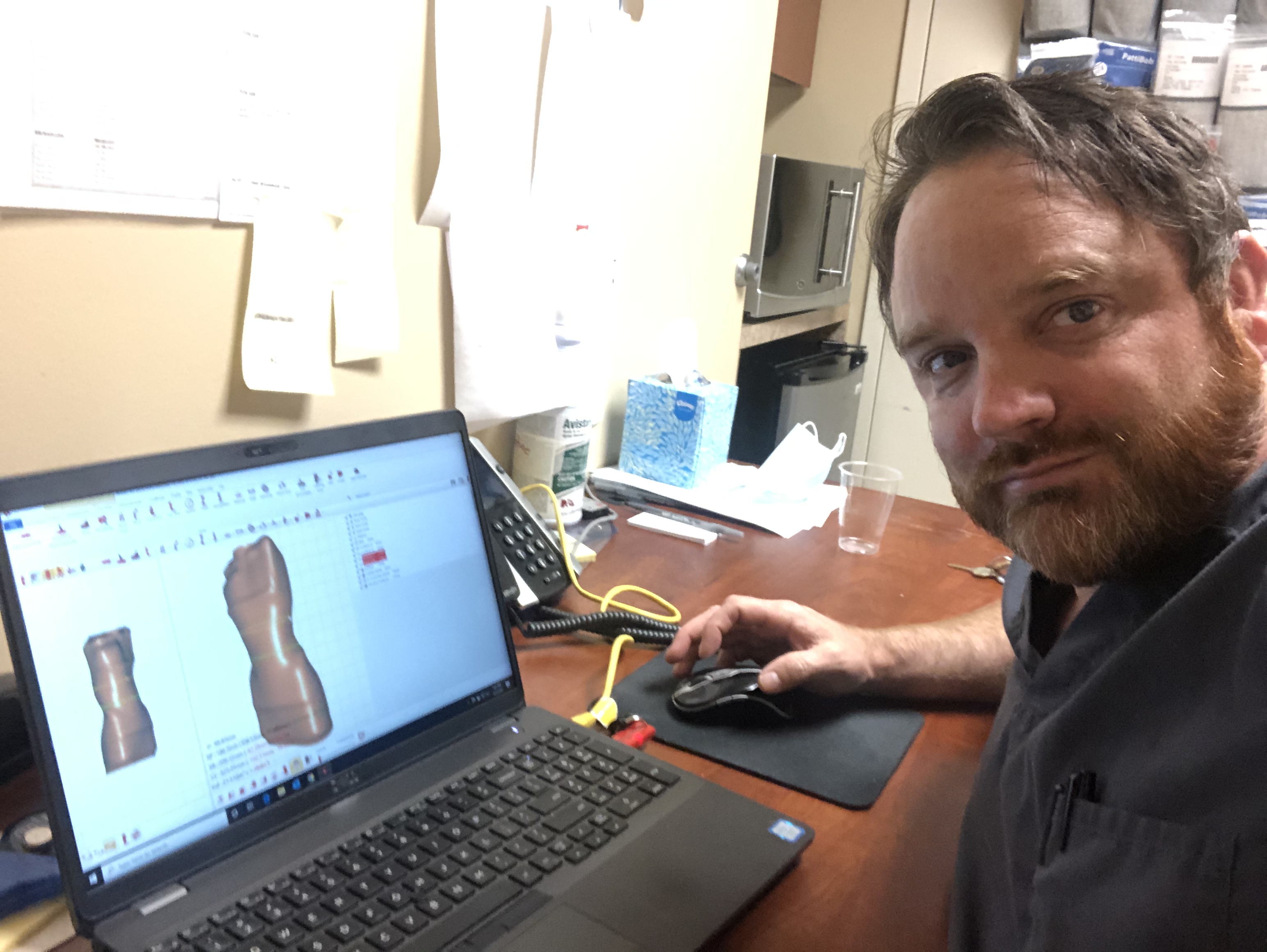 My first responsibility was to turn those into positive molds by pouring plaster of paris into each of them. It was an arduous task lifting some of them as they can easily get to about 100 pounds in some cases. We've come so far with our CAD (Computer Aided Design) technologies since those times.
When and why did you decide to enter the field?
My introduction to the field was serendipitous. I overheard my cousin speaking about a close family friend who was involved in the orthotics and prosthetics field (a former Boston O&P employee). My cousin put me in touch with the family friend and I asked him several questions about the nature of the work he was involved in. He saw how eager I was and invited me to come by the lab later that week; the rest is history.
You specialize in AIS, cranial deformation, and chest-wall deformation. Can you explain more about those specialties and why you decided to focus on those areas?
I love the connections I make with the patients and families. I feel like it's magnified with the nature of these pathologies; they require frequent follow-up appointments to assess their progress and you really develop a relationship with them as a result. Also, these specific specialties have evidence-based outcomes, which I find to be quite rewarding as they show such frequent success.
You often give your personal contact information to families and encourage them to reach out to you on nights and weekends if they have any problems or concerns. Why do you give your patients that level of access?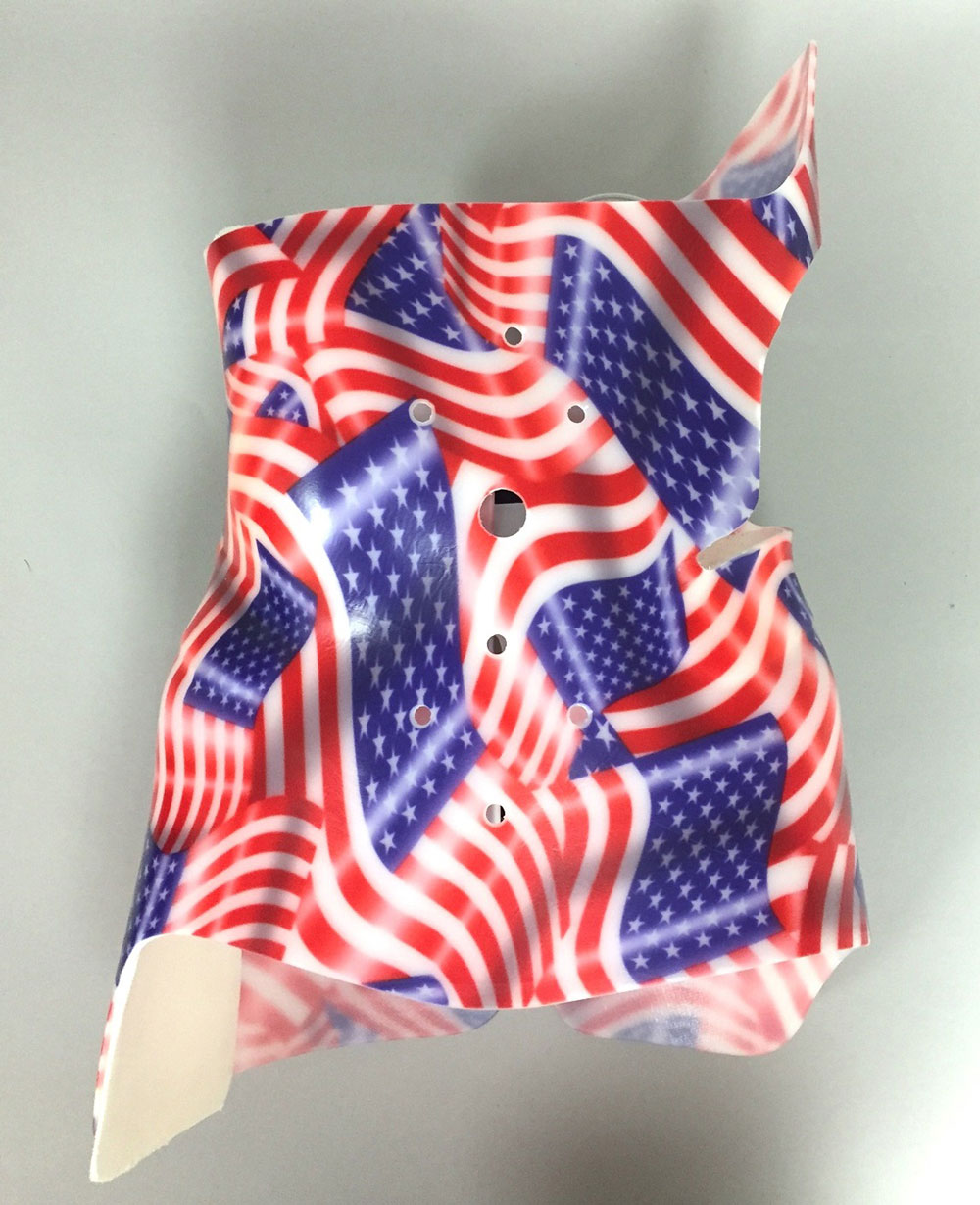 As I write this down, I am receiving a text message from a patient's mom who has a question/concern about their son's Boston Brace 3D®. It's such an easy way to communicate and it doesn't require me to be in the office, which greatly expands my availability. Families really appreciate having the ability to directly access me and I'm happy to provide it. I know it would make me feel more comfortable if the situation were reversed.
What has your experience been with treating scoliosis?
Scoliosis is a challenging tri-planar abnormality of the spine. It can manifest for a number of reasons; congenital defect, underlying neuromuscular contributions, or for purely unknown reasons as is the case with the idiopathic cases I mostly deal with.
As far as my experiences are concerned, I have seen both sides of the coin. There are some instances where families did not have access to routine healthcare, or lacked the awareness to have their children screened, which in many cases required an immediate, invasive corrective surgery. Fortunately, these situations are very rare these days. I am meeting most patients and families right when they would benefit from the conservative management that I provide.
You are a member of Boston O&P's "Scoliosis A3 Team." Can you explain what an A3 team is and its purpose at Boston O&P?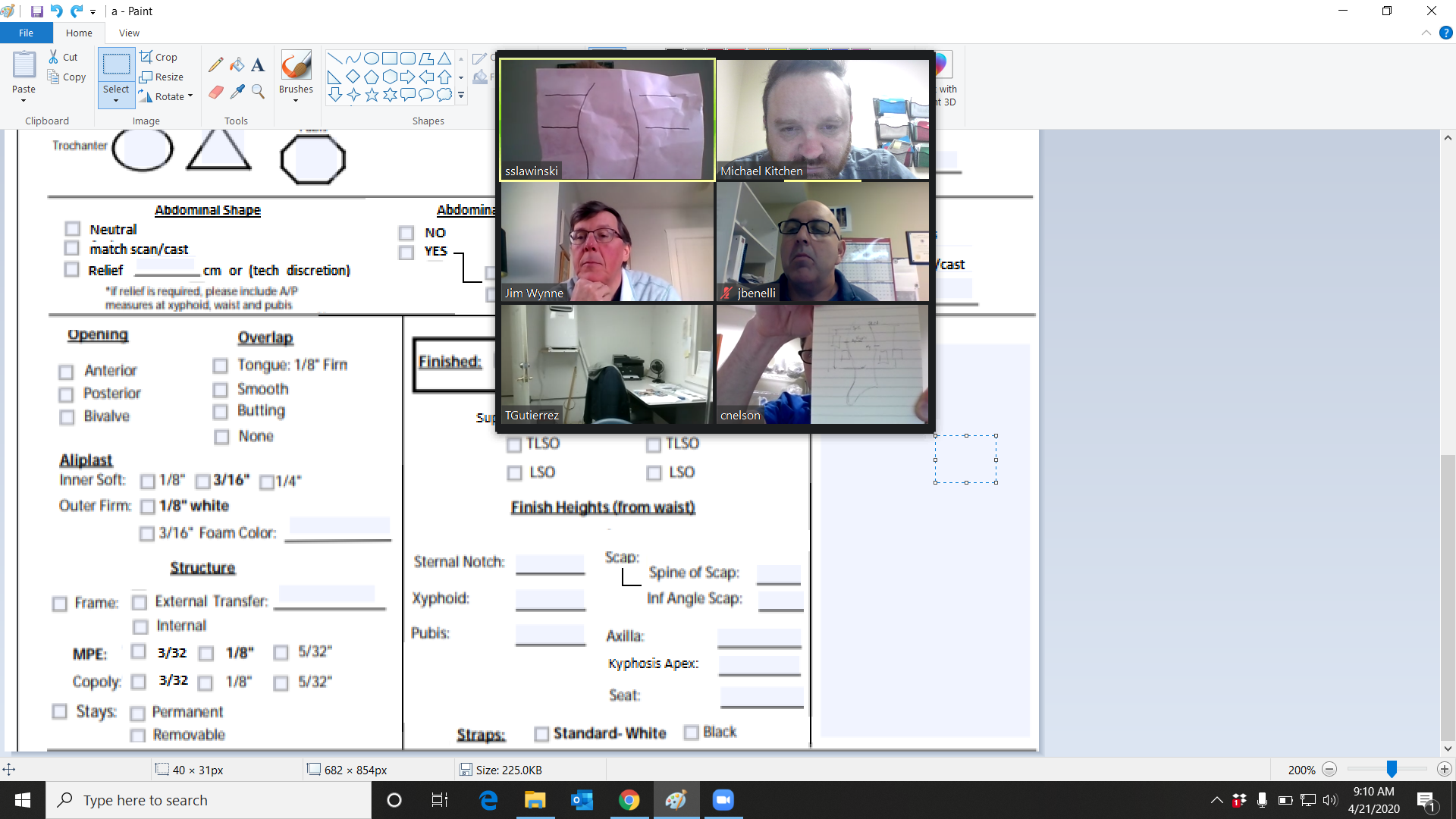 An A3 team is a group of individuals who work together using LEAN culture developed from the Toyota Production System in Japan. Its primary goal is to continuously improve the clinical and fabrication processes directly involved in the treatment of scoliosis. I am one of 10 members whose collective experience in all areas of scoliosis is somewhere close to 200 years' worth. Throwing this level of human capital at a process has shown truly remarkable achievements since we began working together at this capacity.
You were a key player in the development of the Boston Brace 3D®. How is that bracing system different from the original Boston Brace, as well as braces offered by other companies?
I have seen the evolution of the Boston Brace from where it was when I began with Boston O&P back in 1996 to where it is today. It was then, and remains today, the gold standard for AIS treatment in the United States. We have advanced both the efficacy and wearability of the traditional system by introducing cutting-edge technologies to place very specific force vectors and reliefs in a systematic, repeatable process. We've also managed to keep it cost-effective due to our LEAN processes. You get the simplicity of the original system coupled with the tri-planar capabilities of vastly more expensive systems utilized in European countries.
What do you see as the most exciting advancement in scoliosis treatment?
That's an easy question for me to answer. Patient exam times have been reduced from 120 minutes to 45 or even 30 minutes for a fitting. Same goes for the evaluation process. It used to take me about 20 to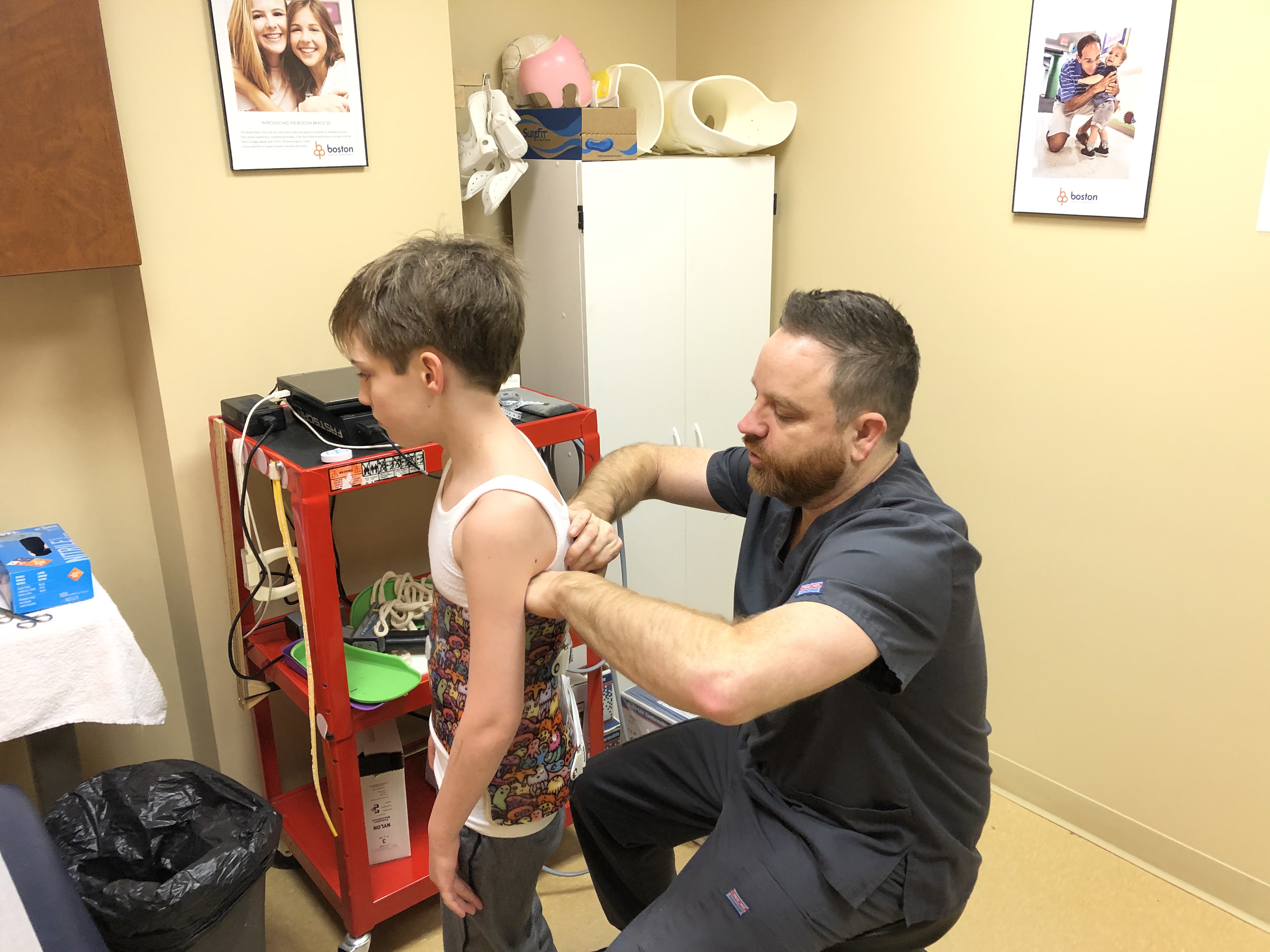 45 minutes whereas my current average is about 10 to 15 minutes. It's a fast-paced world, and with pediatrics it's an absolute must getting kiddos back to their classes, sports, competitions, etc., particularly when they are coming to me after spending several hours at the orthopedic doctor beforehand. Due to our LEAN processes, nothing is missed. No corners are cut with the shorter evaluations/fittings. Reimbursement is a controversial topic, but this undoubtedly helps families financially.
What do you think makes Boston O&P's treatment of scoliosis different than other approaches, including the types of braces they manufacture, how fitting is done, and the quality and type of care provided by Boston O&P clinics and clinicians?
Again, this is easy from my perspective. We get it right!! In the rare instance we think we can do better we always take that next step at our own expense.
What is the most remarkable outcome you've experienced for a patient being treated by Boston O&P?
A family friend of my oldest brother has a daughter that received a scoliosis brace in a suburb of New York City. The original brace she received actually made her curvature increase as seen in the X-ray taken.
Remarkably, the surgeon did not intervene or order any changes. My brother reached out to me and with the family's permission he shared her X-ray with me. She was a borderline surgical candidate pre-brace. I introduced the family to the pediatric group I work with. We fabricated a Boston Brace 3D and her curvature was managed all the way through her remaining growth spurts. She did not require surgery and she has since been discharged from the bracing program. Read more scoliosis stories.
What is your personal philosophy of care?
I learn everything I can about the pathologies I work with on a daily basis. I put several hours per week into the improvement process for all of the devices I work with. I am up-front and realistic with families with respect to outcomes and expectations. I truly care about my patients and I believe that families sense that in me. I'm always trying to do better.
How does that fit with Boston O&P's care culture?
It fits seamlessly. My company has always been about the patients. Boston O&P has taken the lead in outcome reporting and adherence monitoring to correlate dosage with efficacy. This is at our own financial expense. We also spend hundreds of thousands of dollars per year on color patterns to get kids excited about their brace; this is not reimbursed by families or insurance companies either. As a fellow owner, I think it's money well spent!
Do you have any specific goals or wishes you'd like to fulfill in your career?
I've recently become more involved with teaching and lecturing at our various education events. I find that to be very rewarding and plan to continue with that aspect of my career.
---