Q&A with Nick Grigorieff, CPO, Boston Orthotics & Prosthetics
Posted on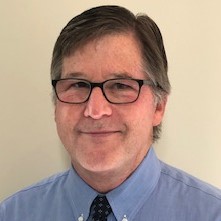 Nick Grigorieff is a certified prosthetist orthotist who specializes in pediatric lower limb orthortics among other things at the Boston O&P clinic in Worcester, MA. In this Q&A, Nick shares how an injury introduced him to the field of orthotics and his most rewarding experience treating a double amputee from Uganda.
Like many people, you became aware of the orthotics and prosthetics field as the result of an injury. What happened, and how did orthotics help?
At the age of 16, I fractured my neck at the C5-C6 level in a diving accident. This resulted in my being a quadriplegic for approximately 36 hours. Luckily, I slowly began to regain sensation and voluntary control of my extremities.
Prior to surgery I wore a SOMI (Sternal, Occipital, Mandibular, Immobilizer) brace for six weeks to immobilize the fracture site and promote healing in hopes of avoiding the need for surgery. Unfortunately, the fracture did not heal well so surgery was required. I then wore the SOMI brace for an additional six weeks post operatively eventually making a full recovery. The SOMI brace provided the support and protection my fracture site and eventual surgical site required while I recovered from my injury and surgery.
After that experience, what made you decide to pursue a career in orthotics and prosthetics?
I was interested in orthotics and prosthetics even before being injured and needing to wear a SOMI brace. I was exposed to the field as a youngster by having family members that were actively involved in the profession. I was drawn to the field because it allows me to work with my hands and tools, which is something I have always enjoyed. You have to be creative and able to find ways to solve problems on a daily/hourly basis and most importantly, you get to work with people and help improve their mobility and day to day lives. However, after actually needing to wear a brace and experiencing first hand how important the brace was in helping me recover from an injury, I was more certain than ever that I wanted to become an orthotist and prosthetist.
What are your specialties, and why were you drawn to those particular areas?
I began working in the field as a technician in high school. I was initially drawn to prosthetics. I found fabricating a prosthesis and making it possible for someone to walk once again to be incredibly rewarding and exhilarating. I still do. As my career progressed, I was lucky enough to have the opportunity to work with a wide variety of patients. I have been exposed to and worked with all ages and diagnoses. I have difficulty saying I "specialize" in one particular area or type of patient. I enjoy being able to work with a wide variety of patients and have been fortunate to have developed a wide range of skills and feel comfortable working with many different types of patients.
You had a private practice for 20 years before joining Boston O&P last year as the director of the new clinic in Worcester, MA. How is working as part of the Boston O&P team different than working on your own?
The biggest difference is I now have many incredible "teammates" that I can learn from and brainstorm with. Boston O&P is blessed with many highly skilled and dedicated clinicians who all share the goal of making our patients lives better and achieving the best outcomes possible. We all enjoy being able to help one another and solve problems together. Another big difference is Boston O&P enjoys an incredibly close relationship with physicians and therapists working at Boston Children's Hospital and other major teaching hospitals across the country. This allows for much greater communication between the physicians, nurses, therapists, orthotists and prosthetists. This higher level of communication results in a higher level of care and better outcomes for the patients we are privileged to care for.
What is your personal philosophy of care?
Listen to the patient and the patient's family's goals and concerns. Strive to help the patient and family achieve realistic goals and provide the highest quality care and product possible. Help our patients be as mobile, active, productive and comfortable as possible.
How does Boston O&P's philosophy of care compare with your own?
Boston O&P and I share the same philosophy of care. That's why I joined the company.
What has been your most rewarding experience working in your field and at Boston O&P?
There are many rewarding experiences making it hard to choose one as the MOST rewarding. But there is one case that comes to mind. Not long ago I was introduced to a patient who recently immigrated to the Boston area from Uganda. He had both legs amputated below the knee in a United Nations medical facility approximately 20 years ago. Surgeries were done to save his life as he had horrible wounds and infections in both legs related to trying to escape civil war in Uganda. This incredibly proud and brave man spent the last 20 years crawling on his knees or using a wheel chair. He did not have access to prosthetic care prior to arriving in America. He was fortunate enough to be brought here by a Christian group working out of Lowell, MA. I was a bit worried he would not be able to tolerate wearing bilateral below knee prostheses due to having very thin and boney residual limbs with poor skin coverage. Not to mention, he had not been able to stand for 20 years.
My worries were proven to be unfounded upon delivery of his bilateral prostheses. I was pleasantly surprised when this patient was able to stand and ambulate using a walker in relative comfort almost immediately after being fit with his first set of prostheses. The smile on his face is something I will never forget. It was incredibly rewarding.
What do you see as the most exciting advancement in scoliosis treatment?
The Boston Brace 3D scoliosis orthoses is a fantastic advancement. The three dimensional design allows us to treat curves more effectively and provide a more comfortable orthoses to the patient. On top of that, the successful outcomes for the patient are much better using this brace.
What do you think makes Boston O&P's treatment of scoliosis different than other approaches, including the types of braces they manufacture, how fitting is done, and the quality and type of care provided by Boston O&P clinics and clinicians?
Boston O&P utilizes a team approach while treating scoliosis that is not utilized by most other O&P facilities. We work much more closely with the patient's physician, which allows for much better communication and outcomes. When treating scoliosis, it is very important for the patient to be able to follow up regularly with the orthotist, prescribing physician and physical therapist. It really is a team effort. Boston O&P has developed this team approach over many years and I truly believe it allows us to provide superior care.
When it comes to the braces we provide, they are the most up to date and advanced scoliosis braces available and there has been research done confirming effectiveness. We utilize computer scanning technology to help us fabricate the most effective and comfortable braces available. We see a thousands of scoliosis patients in our clinics each year. Our clinicians have vast experience working with scoliosis patients and are highly skilled.
What experiences have done the most to expand your skillset and improve your ability to treat your patients?
Recently I began utilizing a structure scanner to measure patients for different types of orthoses. In years past, I would have to cast patients to create a mold prior to fabricating a brace or prosthesis. Casting still works well but scanning allows me to get the exact measurements and create the mold we need much more quickly and it is much less stressful for the patient and parents. Scanning is a great improvement over casting in many cases.
---