Spina Bifida is Not Holding Aashir Back
Posted on
When Aashir Belton was born, his mom, Rejza, had to wait three long weeks to hold him.
A severe form of spina bifida, called myelomeningocele, in which the backbone and spinal cord membranes fail to close properly, sent him straight to the Neonatal Intensive Care Unit, where he spent the first fragile moments and months of his life.
When Rejza at last cradled Aashir in her arms, she summed up that perfect moment in one word, "Everything."
Her brave boy had been through so much: surgery to repair his spinal defect, a shunt procedure to help treat his hydrocephalus (an accumulation of fluid in the brain) and temporary tubes to help his tiny lungs breathe.
Despite a potentially grim prognosis—and a long list of possible complications, including paralysis, incontinence, learning disabilities and more—Rejza and her partner Charles remained hopeful for their firstborn.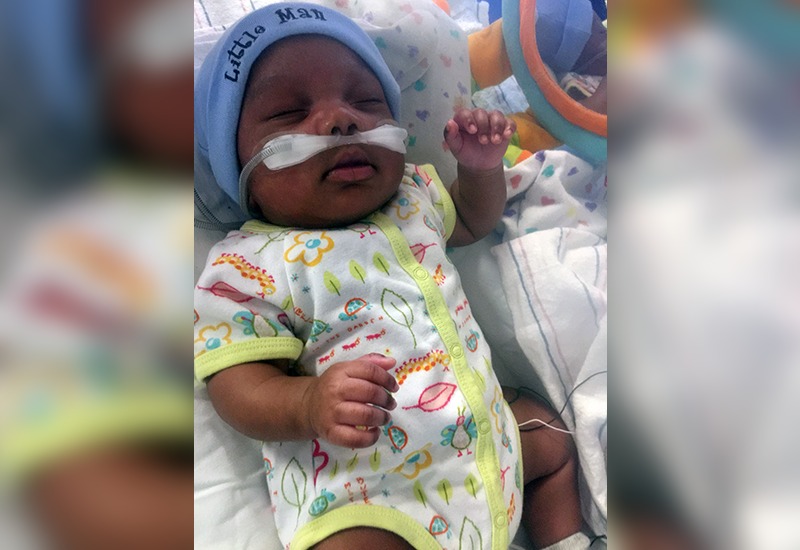 Bracing for the Future
At four months, Reiza brought Aashir home from the hospital. There was a lot of learning to do. That learning included adjusting to a set of ankle-foot orthoses (AFOs), braces designed to treat nerve and muscle disorders and promote healing.
As children grow, they require regular AFO replacements. For his second pair, Rejza was referred to Boston O&P Mountainside clinic, where Aashir was seen by orthotist Daryl Fornuff.
"Daryl is amazing," says Rejza. "He's so patient and passionate about helping and making sure everything he does is right. And when something is not right, he fixes it immediately."
At eight months, Aashir received his first pair of Boston O&P AFOs. Progress was gradual but monumental, considering Rejza was told he would likely never have any mobility. And Aashir's sunny disposition kept the family's spirits lifted.
"He is just a jolly child, a breath of fresh air," says Rejza. He has the most amazing smile. No one can resist him."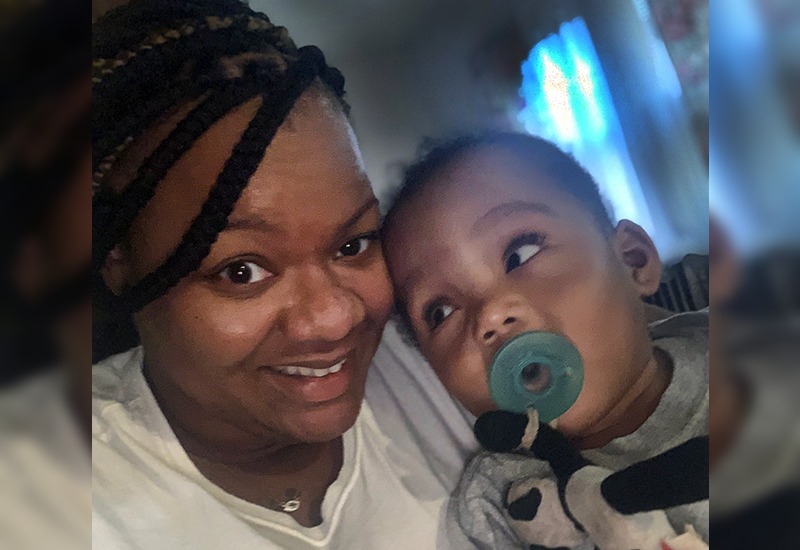 New Beginnings
In December, 2-year-old Aashir tried on his first pair of hip-knee-ankle-foot orthoses (HKAFO), a custom-molded brace that provides support and correction to the hip, knee, ankle and foot.
"The braces were supposed to come all the way up to his chest," says Rejza. "So, I said to Daryl, 'I don't understand how my baby is supposed to wear this equipment.'"
Rejza was not concerned for long. Once Daryl moved her son from a lying-down to a standing position, Aashir's eyes opened wide, he spit out his pacifier and shrieked with excitement.
"I put a stool in front of him and he immediately began drumming on it," says Fornuff. "When I took it away, he became very upset. Something so simple as banging on a stool was not possible for him before. Now it is."
Rejza says it's now up to Aashir to decide how far he wants to go. "As long as my son wants to walk, he's going to walk."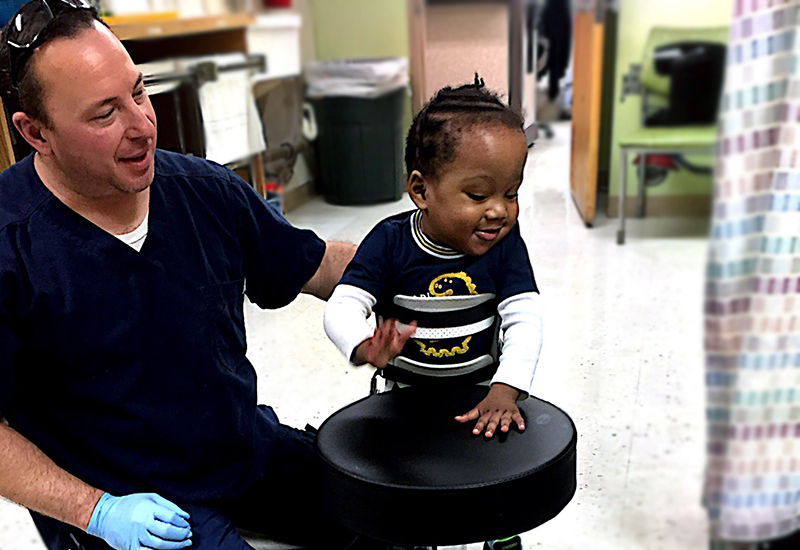 ---