Toddler with Spina Bifida Working Towards First Steps
Posted on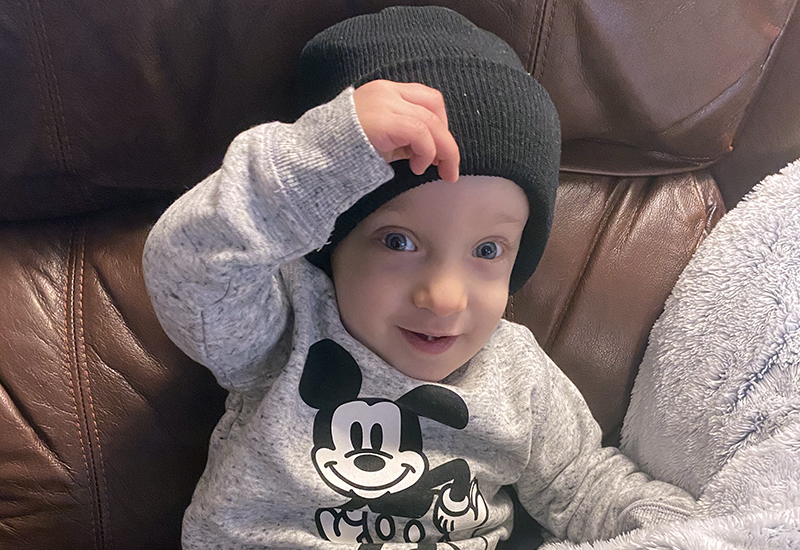 When Tucker's mom, Mia, talks about her son, she is overcome with emotion. "I just love to talk about him," she says. "He's got an incredible personality and can make everybody in a room light up." — For this, Mia and Tyler Thurston are especially grateful.
Before Tucker was born he was diagnosed with the most serious form of spina bifida in which a portion of the spinal cord and surrounding nerves protrude through an opening in the back. Although the spinal opening can be surgically repaired after birth, Mia and Tyler opted for fetal surgery, shown to offer significantly better results.
In May of 2019 at Children's Hospital of Philadelphia (CHOP), Mia and her unborn baby underwent surgery. "It was super scary," she says. "But at the same time, I knew we were in good hands."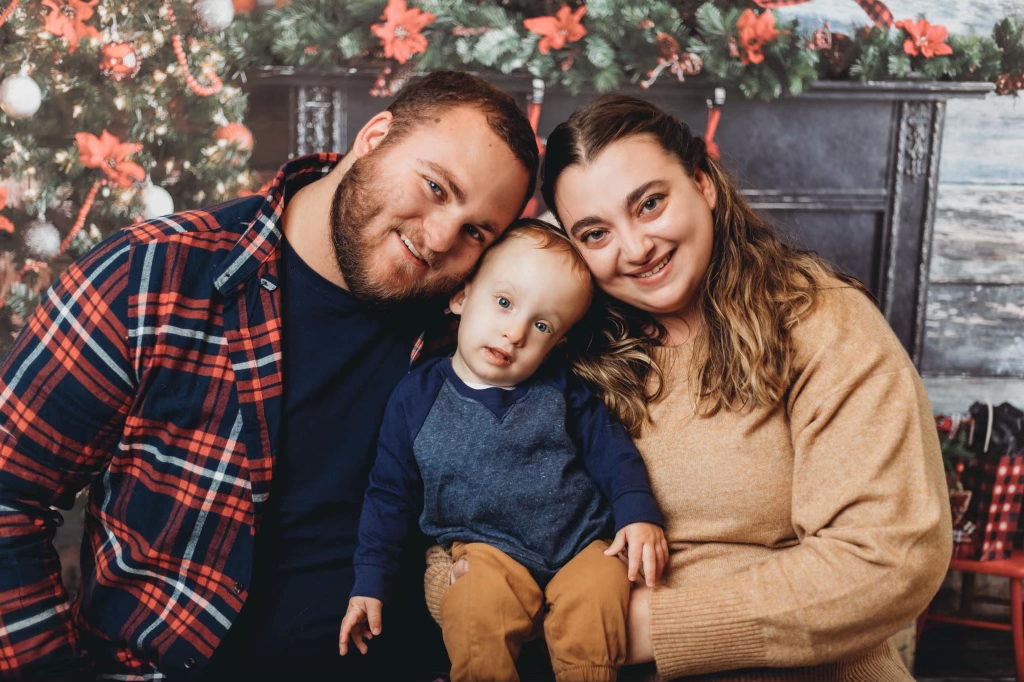 Support in the form of HKAFOs
Two years later, Tucker, who will turn 2 in July, is an active "army crawler," but with limited mobility, he's unable to meet traditional milestones.
"He uses his trunk control more than anything," Mia says. "We don't really know how much feeling he has in his legs to know if he can feel down to his feet."
Recently, Tucker's doctors at CHOP referred the Thurstons to Boston O&P of Philadelphia, so he could begin his transition to bracing. "They wanted him to be a little bit older to understand that orthotics aren't a scary thing — that they'll eventually help him stand."
Tucker received his first hip-knee-ankle-foot orthoses (HKAFOs) in March, enabling him to be stood upright for the first time. Lauren Levey, his orthotist at Boston O&P, measured and fitted Tucker, and explained to the Thurstons how the HKAFOs would work.
"The brace starts at the waist and goes all the way down to the feet," says Lauren. "For now, we are getting Tucker used to them, but our hope is that the HKAFOs will provide him with the stability in the hips, knees, and lower torso he needs to eventually walk with a walker or crutches."
Mia admits she had no idea what to expect. She wasn't even sure what the brace would look like. "Lauren made it so easy to understand, and Tucker, although somewhat fussy at times, seemed curious."
Mia and Boston O&P orthotist, Lauren Levey, with Tucker and his new HKAFOs
'Long-term partnership'
Every day, Mia puts the HKAFOs on Tucker for 10 to 15 minutes at a time. "It's an adjustment," she says. "He's learning how to control his balance."
In a few months, the Thurston family will return for a follow-up visit with Lauren to make sure Tucker's brace is still fitting properly. As he grows, adjustments will need to be made. "It's a long-term partnership," says Mia.
The more Tucker practices standing with his HKAFOs, the closer he is to taking steps, explains Lauren. She's seen it before, which is a comfort to Mia.
"We have support groups, and on social media, we've seen how older kids have progressed, but to have the perspective of somebody like Lauren who has made the orthotics and helped these children get up and walk is invaluable and so reassuring."
---