Life Lessons from Agnes: Be Fierce. Be Resilient. Laugh Often.
Posted on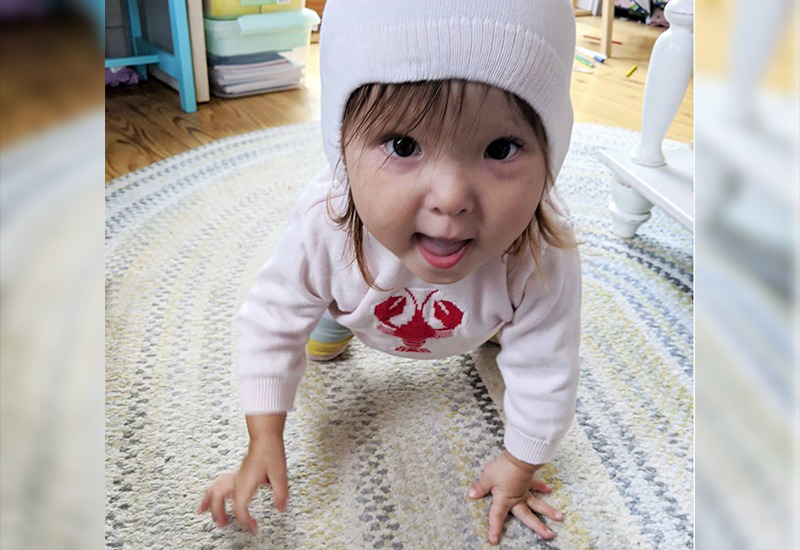 Although tiny for her age, two-year-old Aggie is "fierce and full of life," says her mom — much like Agnes Gru, the character in the movie, Despicable Me, who inspired her name.
"We already knew there were things going on with her even before she was born, and we just thought Agnes was the perfect name," says her mom, Molly Perry. "She definitely rules this roost."
A Difficult Diagnosis
Aggie was born with cloacal exstrophy, also known as OEIS syndrome, a rare and complicated condition that affects a baby's lower abdominal wall during pregnancy. As a result, she also has a form of spina bifida called terminal myelocystocele, which affects her limb strength.
The Perrys had been down the complex medical road before. Their daughter, Payton, had spinal muscular atrophy and died when she was 10 months old. "To have another child with a complex diagnosis was scary for our family," explains Molly. "We didn't know if we were walking down the same path of losing another child."
Aggie surprised everyone with her resilience.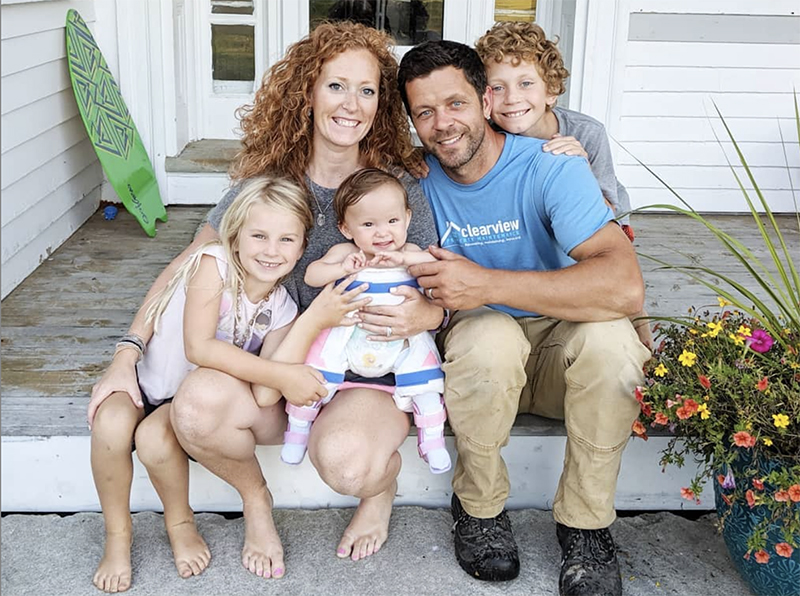 AFOs for Aggie
By the time she was a year and a half, she had already undergone nine surgeries at Boston Children's Hospital, including a metal shunt placement in her spine and two operations to repair vertical talus, a rare foot deformity.
Following her surgeries, Aggie was referred to Boston O&P at Boston Children's Hospital, where her feet were casted for ankle foot orthoses (AFOs), which she wore for 23 hours a day, seven days a week.
"The AFOs help with post-op positioning," says Tom Harrigan, CPO, PT, of Boston O&P, where Aggie has been seen for adjustments. "Because Aggie does not have calf muscles or plantar flexion, so she is unable to push into the ground to stand. The AFOs give her the stability she needs to do so."
Molly was particularly grateful for the seamless collaboration between Boston O&P and Boston Children's and for the accessibility. The three-hour drive from their home in Maine, was made easier since the Boston O&P clinic was located at the hospital, with additional locations in Waltham, Massachusetts and the satellite in Saco, Maine.
"Boston O&P was really great at working with Aggie's Boston Children's care team to figure out exactly what would be the best form and fit of AFO for her," says Molly. "They're not only familiar with her doctors and her team, but also knowledgeable about complex kids and their needs."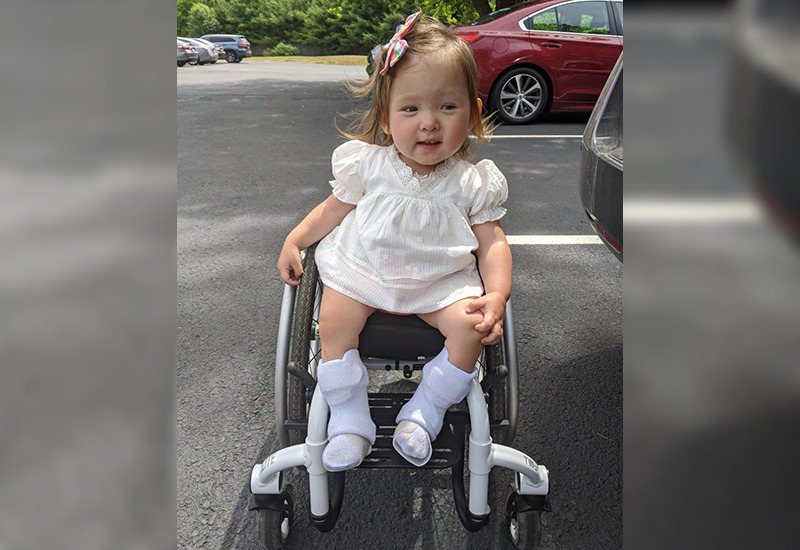 Now on her second pair of AFOs, Aggie's feet have healed from surgery, so she no longer has to wear them as frequently but still requires them for ankle stability when working in her mobile stander. When she gets a little older and a little bigger, she may require additional bracing but for now, the wheelchair is her main mode of mobility.
She spends much of her day zipping around — often laughing, says her mom. "Even though she's not walking or running, she's all over the house in her wheelchair, and no one's feet are safe."
---