Living Life (on and off the ice) with Spina Bifida
Posted on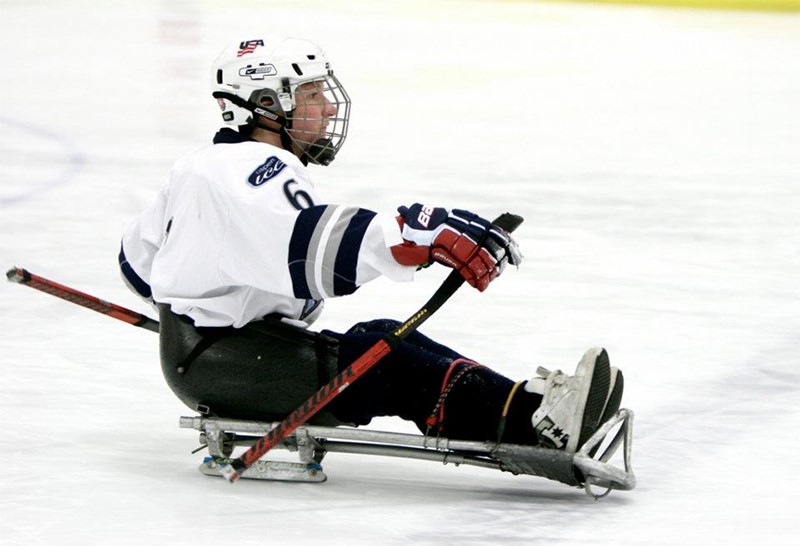 When Connor Fee is on the ice, he says he feels like he's flying. "There's nothing holding me back."
The 26-year-old has always been a huge hockey fan. He grew up watching the Rangers with his dad and always loved the action and adrenaline rush associated with the sport, but he never expected to be able to play.
Born with spina bifida, a birth defect that occurs when the spinal cord doesn't form properly, Fee — who's undergone 18 surgeries — is not able to walk without the assistance of crutches or a wheelchair, and wears knee-ankle-foot orthoses (KAFOs). However, his disability has not stopped him from doing what he loves.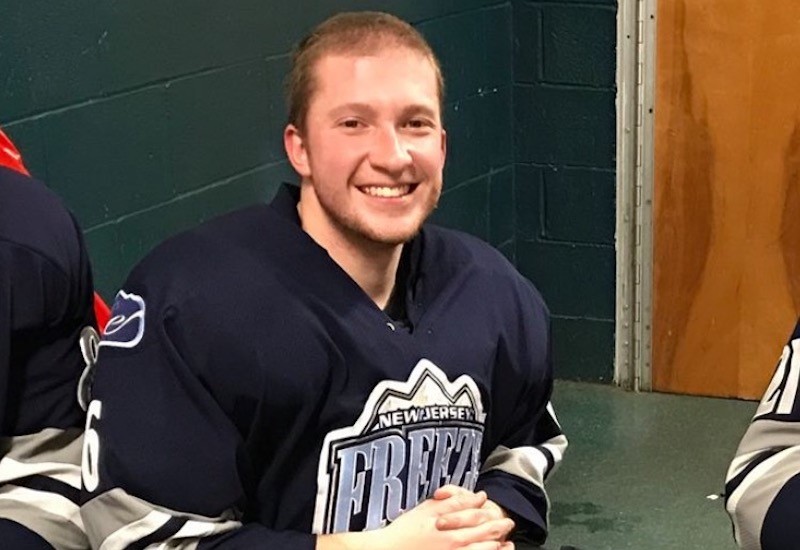 Instead of two skates, Fee folds himself into a sled fastened to two blades. And with two sticks — spike-ended for gripping and curved for passing — he maneuvers himself across the ice, sending pucks soaring.
"Knowing that I couldn't play regular standup hockey, sled hockey was the next best thing, and I was hooked — right off the bat."
Sled hockey was first invented in the early 1960s as adapted ice hockey for people with physical disabilities, ranging from spina bifida and cerebral palsy to spinal-cord injuries and amputations. Fee has been playing the sport since he was 10. He was a member of the 2010 Junior U.S. sled-hockey team and now plays for a club team in Philadelphia, competing regularly at events across the U.S.
"I have traveled so many places and met so many amazing people, including my girlfriend," Fee says.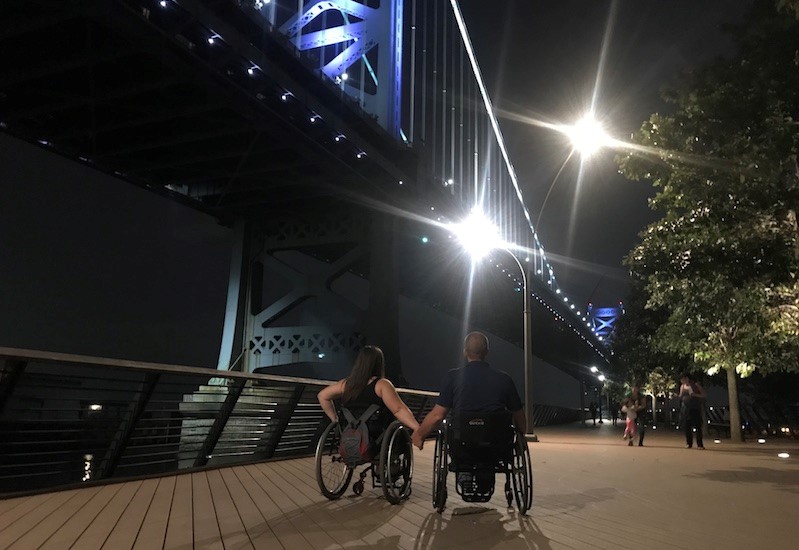 Making Fee faster with custom-designed orthotics
Sled hockey is all about speed. Fee used to skate with his KAFOs, which added an extra five or six pounds, slowing him down.
"I asked my orthotist if there was anything he could do to help me get a little faster. He came up with an idea for these light thigh guards that basically wrap around my thighs, so I don't have to wear the KAFOs on the ice, and it increased my speed tenfold."
Fee sees orthotists Artie Kitchen and John Shimkus at Boston O&P of East Brunswick, New Jersey, where he's been a patient for more than 10 years.
"Working with Conner over the years has been a pleasure," says Kitchen. "His good spirit, determination and positivity makes designing his KAFOs a rewarding experience."
When Fee first visited Boston O&P at 15 years old, the primary objective was to get him independently ambulatory using crutches. In spina bifida patients, a KAFO is often needed because inefficient muscle function and positional deformities limit independent mobility.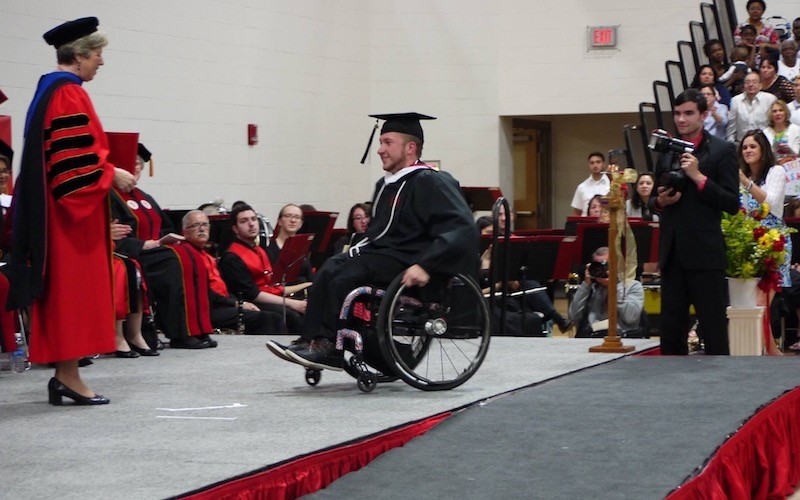 The road (and rink) ahead
When Fee is not playing sled hockey, he's a substitute teacher and also works as a security guard for Walmart. The schedule allows him to fit in weekly sled-hockey practices and frequent tournaments during the September to March season.
He hopes to play on the USA Paralympic team one day, but for now he's working on finding a full-time job teaching — hopefully history, his other passion. "Job first, hockey second," he says.
This spring, he will head to Florida for the National Disabled Hockey Festival, which encompasses two weekends of six disabled hockey disciplines, including sled hockey, stand-up amputee hockey, blind hockey and deaf hockey.
"The disabled festival is a great experience, because it offers me a chance to meet athletes outside of my own sport."
And what advice does he have for aspiring, young, "abled bodied" athletes?
"Don't give up, even when things seem bleak. Don't let anyone tell you that you can't do something — if there is a will, there is a way.
---