Q&A with John Berteletti, CO, Boston Orthotics & Prosthetics
Posted on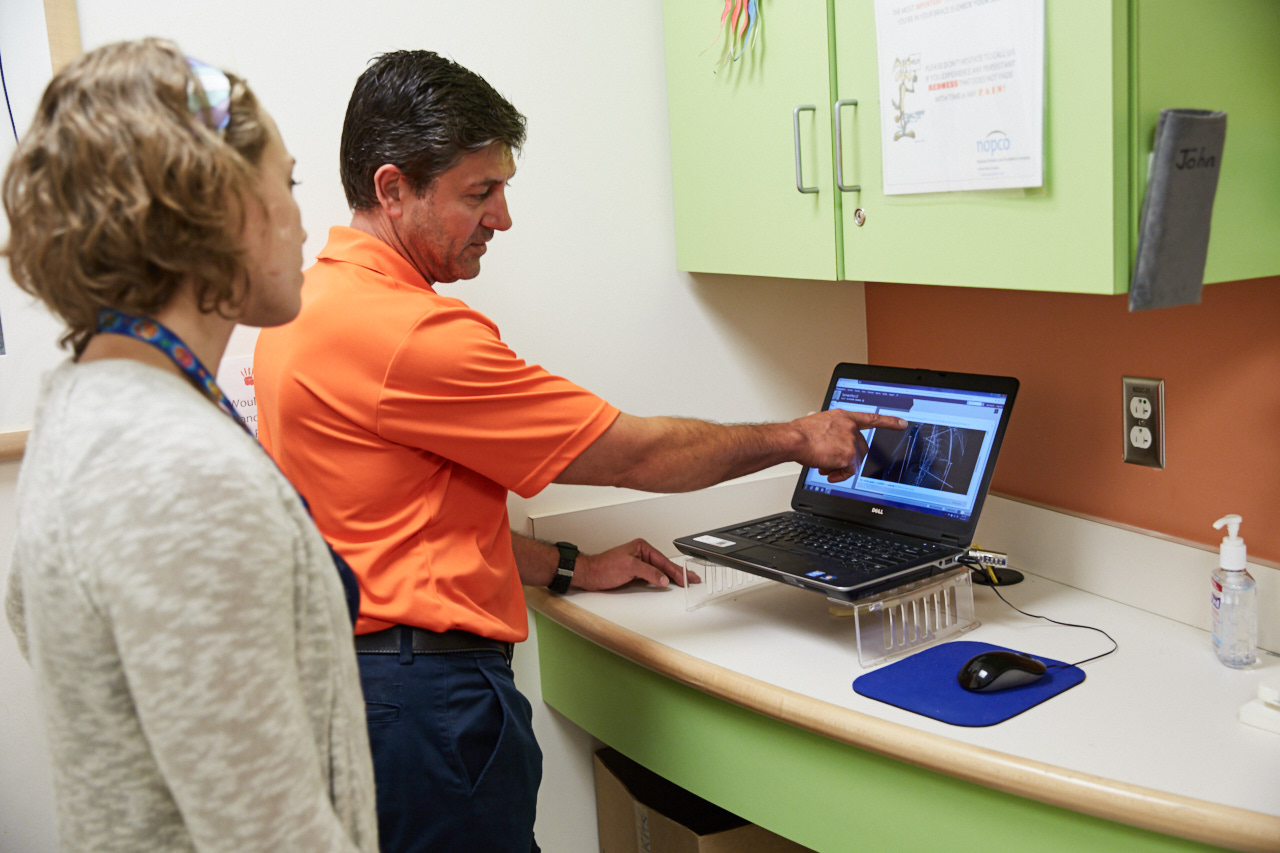 John Berteletti has been with Boston Orthotics & Prosthetics for more than 25 years, and has been called "the godfather of the Boston Brace 3D"—the latest evolution of the Boston Brace System, which is custom fabricated for each individual patient using a digital laser scan and precise measurements to create a 3D CAD/CAM model. In this Q&A, John discusses how he joined Boston O&P, his role in developing the Boston Brace 3D, and key advances in scoliosis care.
You joined Boston O&P after meeting the family of M.E. "Bill" Miller, who founded the company in 1970. How did that meeting influence your decision to become an orthotist and join Boston O&P?
I met James "Rusty" Miller while I was still working on my undergraduate degree. I was getting ready to go back to school for sports management when I met Rusty. His family had been running the brace facility in Children's Hospital in Boston. He took me there and showed me what they did, and that changed my mind. I started working in the factory, and once I finished up school (with a degree in health sciences), I applied to the prosthetics and orthotics program at Northwestern University.
Did working in the factory help you in your practice?
Absolutely. I got to work on the some of the technical aspects of what we do in this field, and that helped me.
You have been called "the godfather of the Boston Brace 3D." Can you explain your role in the creation of the Boston Brace 3D?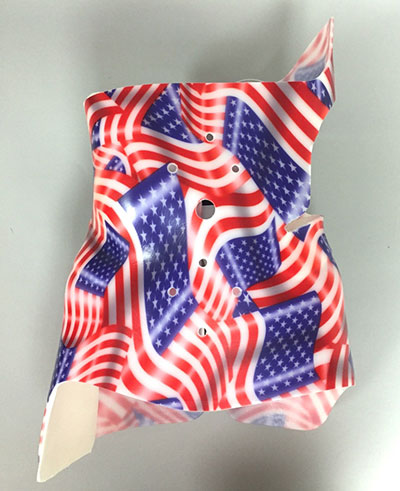 I spent 23 years in New Jersey with the company, running patient care facilities. I had a great deal of freedom there, because I was in sort of a private practice setting. At the time we were making scoliosis braces custom to measure, and we saw an opportunity to improve on the measured models of the Boston Brace. The scanning technology is what really started everything. Being introduced to the scanning technology afforded us the opportunity to try some different things, once we realized what we could do with it.
What were the key differences in the Boston Brace 3D versus the traditional Boston Brace?
Getting our X-rays incorporated into the CAD, so we could transfer our blueprint into the CAD technology, gave us a big advantage. That technology opened up a lot of avenues to create correction in the brace. Modification was also a big factor. I went to Germany to take the Chêneau course and came back with some ideas, which we worked into the Boston Brace 3D.
Did you have any help creating the brace?
Yes! Mike Kitchen was probably the most instrumental. He was the one who was able to figure out what we were doing in the beginning with adding scanning technology to the brace. It was Mike's initial work that enabled us to train our leading scoliosis team. And also Bryan Truehart, who still does most of the CAD work. So, Mike, Bryan, and the entire Boston Brace 3D development team.
You adjusted and modified the brace over a couple of years before taking it public. What type of adjustments did you make?
We played around with that brace for years, and we adjusted almost every part of it. We're always learning. If we see something that would be an improvement, we're still willing to make those changes.
You mentioned being trained on the Rigo Chêneau brace and incorporating some of the ideas from that program into the Boston Brace 3D. What's the biggest difference between the Rigo Chêneau and the Boston Brace 3D?
There are a lot of similarities. The biggest difference is adjustability. There is a much higher ability to adjust the brace with the Boston Brace 3D. Reproducibility is also a big factor—that's really difficult with the Rigo Chêneau. We have been able to create a system that creates a reproducible product that is more affordable for patients.
Does the Rigo Chêneau offer any benefits over the Boston Brace 3D?
I don't really see the Rigo Chêneau having any benefits over the Boston Brace 3D. We do anterior and posterior designs now, so if we have patients that are really looking for an anterior opening, we can do an anterior opening. There is some perception that the Schroth method works better with the Rigo Chêneau because it goes hand-in-hand with the Chêneau in Europe, but the Schroth method can actually be used with multiple types of braces and I think it works well with the 3D. Check out our comparison here!
You've recently started training other orthotists on the principles and use of the Boston Brace 3D. Is it simple for them to understand?
We've had three courses so far, and we've been getting good feedback from practitioners. People who are coming in to take the course have a good solid understanding of Boston Brace principles and mechanics, so the transition is fairly easy. It's just a matter of them learning the steps involved.
When would you use a Boston Brace 3D versus a traditional Boston Brace?
This question comes up quite a bit in the course. If the patient is in a traditional Boston Brace and they're on their second or third brace and things have been going well, I'm going to leave them in a traditional brace. If they're struggling, or their curves are getting worse, or we're not seeing the results were looking for, there are advantages to the 3D system over a traditional Boston Brace.
So if someone is getting a brace for the first time, are you more likely to recommend a Boston Brace 3D over a traditional Boston Brace?
Yes, unless it's a very minimal curve.
What's the most significant development in scoliosis care you've seen in your 25 years with Boston O&P?
The most significant by far is scanning technology and the ability to use CAD. I don't think there's anything else that even comes close. We measured and casted for years. Patients don't enjoy being casted, and when you take a cast, you don't have the ability to make a lot of changes to it. CAD/CAM allows you to capture the patient's true anatomy, and makes them more comfortable and more compliant. We have almost an infinite ability to make changes in CAD, which we have never had before. Scanning technology has been the most significant change in orthotics since I've been in the field.
---