Staying Ahead of the Curve: Reagan's Scoliosis Story
Posted on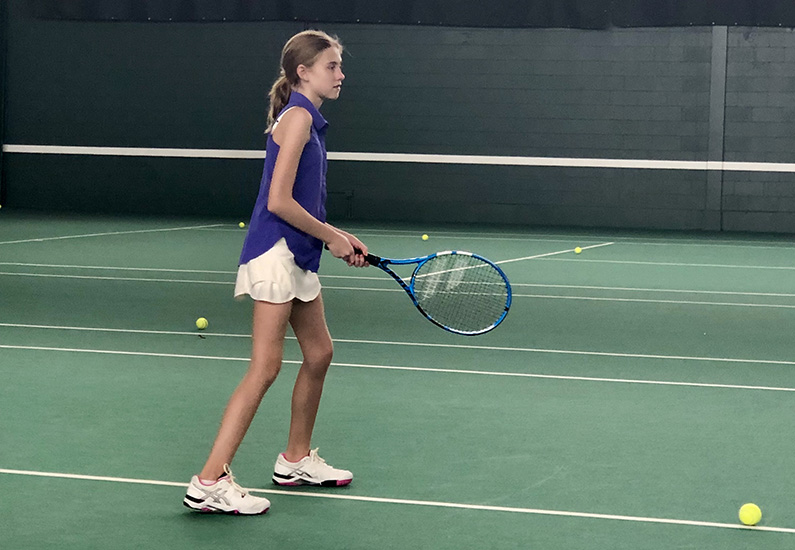 When Reagan Gatz was 6, her mother Tracy noticed a bulge on the back of her hip. Panicked, she rushed Reagan to the doctor. It turned out her growing spine had slightly deviated from its typical path by 14 degrees. Rather than stacking in a straight line, one on top of each other, her vertebrae had begun to shift into an S-shape.
Reagan had the very early stages of scoliosis, a spinal deformity ordinarily diagnosed during adolescence and routinely not treated until the curve worsens.
"It was a blessing, because we caught it early, so we knew to keep an eye on it," says Tracy.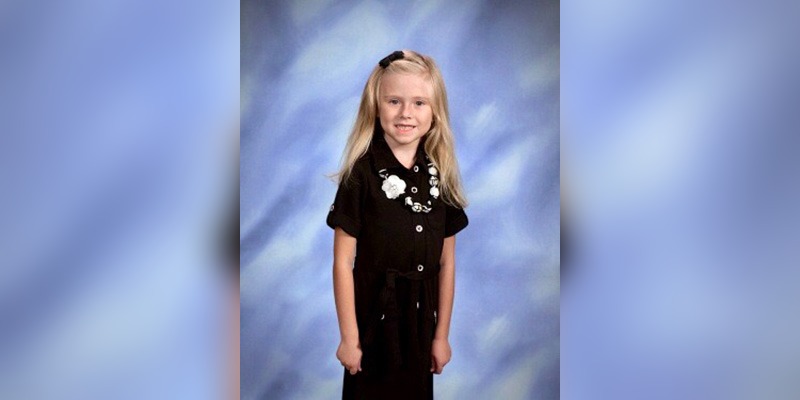 Schroth and Boston Brace 3D®
From age 6 to age 10, Reagan's spine curved approximately two degrees a year.
Periodic X-rays allowed her doctor to keep a close watch.
"Then, she hit a growth spurt last August and grew four inches in a year," says Tracy. "Her curve went from a 22 to a 29 in three months, so we immediately braced her."
However, within a month, it was clear the original brace she had was not working for Reagan. "It didn't fit right, she was in pain. I knew we had to do something."
A friend of Tracy's mentioned the Schroth method. Schroth is a nonsurgical physical therapy option, typically used in conjunction with bracing, which uses posture correction, muscle training and breathing exercises to stabilize the spine. So Tracy Googled, "Schroth Therapy St. Louis." The first name that popped up was "Andrea Navratil."
"Andrea and I spoke on the phone and I was saying how I was hoping that Schroth therapy would work with this brace, but I had my concerns. Andrea then said, 'I really want you to meet with Barb, this orthotist I know.'"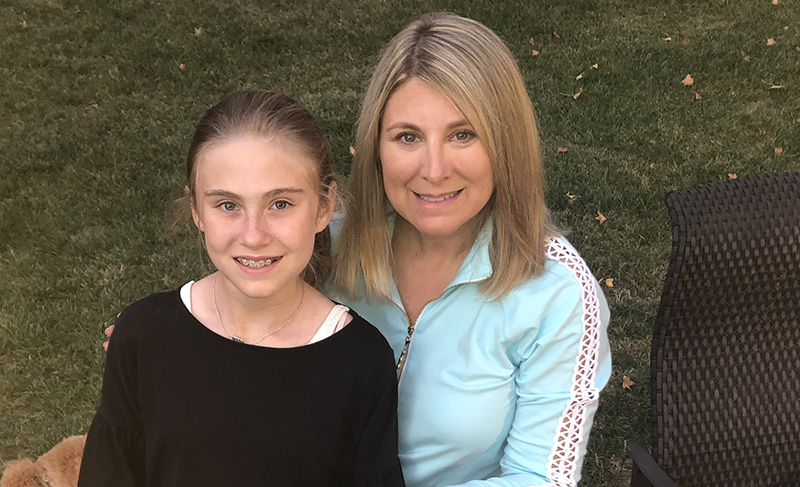 Barb Brengle is a certified orthotist at Boston Orthotics & Prosthetics of St. Louis, who specializes in pediatrics. Tracy contacted Brengle to learn more about Boston O&P and the Boston Brace 3D®, which, according to Brengle, has significantly better in-brace X-ray results and a much better fit due to the scanning process prior to manufacturing. This allows the Boston Brace 3D to treat the curve in all anatomical planes along with pushes and reliefs.
"I have found the Boston Brace 3D to be much more comfortable for patients than any previous brace I have fit, and even more so when they participate in Schroth," says Brengle. "Our brace is meant to be dynamic, but it's not until the patients know how to move their bodies inside the brace that it becomes dynamic."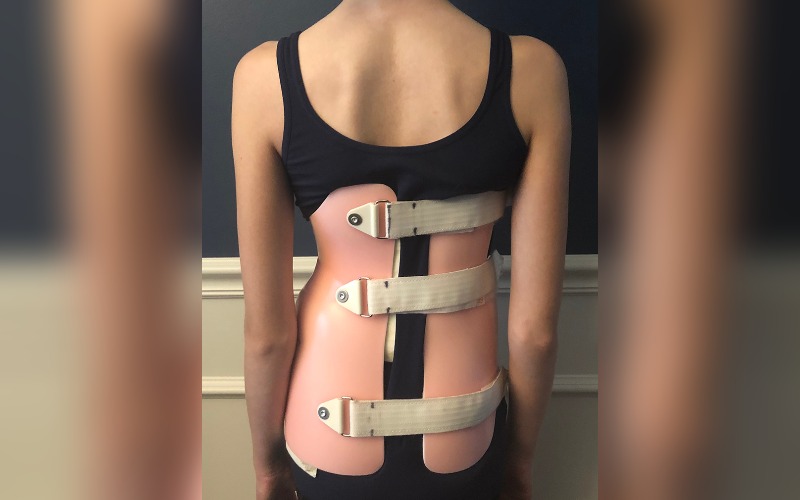 In March, when it was time for Reagan to receive her new brace from Brengle, Rusty Miller, CPO, vice president and clinical director of Boston O&P New England Area Clinics, happened to be in St. Louis.
"He fitted her personally for the brace, which was amazing, because I had heard of him through several Facebook communities, and I knew he was one of the best in the field."
After five months of wearing the brace 18 hours a day, along with 20 minutes of Schroth therapy five days a week, it was time to assess the stability of Reagan's spine. "Her curve had gone from a 29-degree curve to 22," says Tracy. "I knew we were on the right path, and that the brace was working."
Adds Brengle, "Reagan has been a great patient to work with. She is committed to doing whatever it takes to be successful. And, her mom Tracy is a fantastic advocate for her daughter and other kids with scoliosis. She wants the best!"
Reagan's TV Debut
In June, for Scoliosis Awareness Month, Tracy pitched their story to a friend who works at a local television station. "I wanted to raise awareness," says Tracy. "I think it's really important people know about Schroth and how it works with the brace."
The reporter wanted to interview Reagan, but Tracy wasn't sure she would do it. Initially, when Reagan was first diagnosed with scoliosis, she didn't want anybody to know she was wearing a brace and didn't want to share her story.
"She was worried kids would make fun of her," explains her mom. "So, I was thrilled she got her nerve up to do the interview. She was articulate, knowledgeable and knows all the terminology."
Reagan, who will turn 13 in October, now embraces the brace. "She'll carry it around school in her hand and not even think about it," says her mom.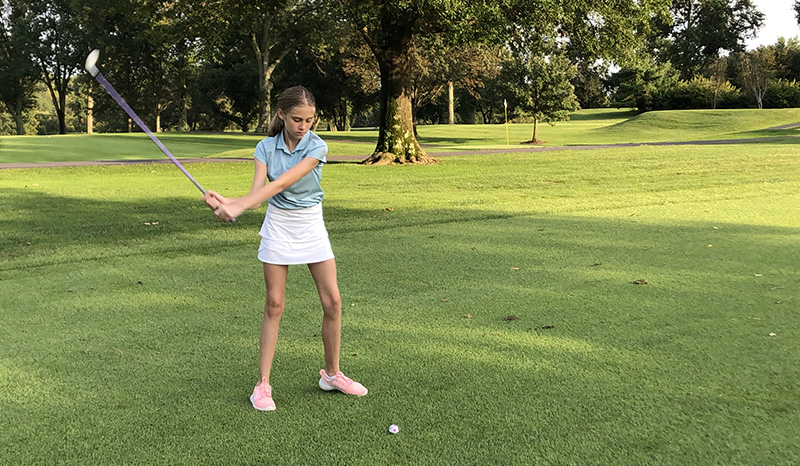 She sees Brengle for regular adjustments and continues to play golf and tennis, and excel in her academics.
"If I didn't share my story, some families might not know they have other options," says Reagan. "I want to get the word out that the brace doesn't have to cause pain or discomfort. Scoliosis does not have to take away what I love to do."
Learn more about Boston O&P's scoliosis bracing options.
---