Boston Sensor
When patients know they are being monitored, compliance improves, which leads to better patient results. Adherence is so critical to a child's successful bracing experience that we offer a Boston Sensor with every brace.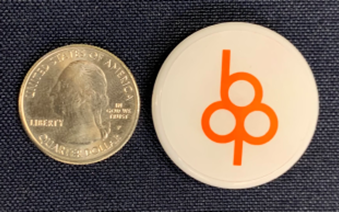 The Boston Sensor is a wireless device that fits in the brace to monitor when the brace is worn. The Boston Sensor is the size of a half dollar and records the internal temperature of the scoliosis brace in order to record the user's wear patterns.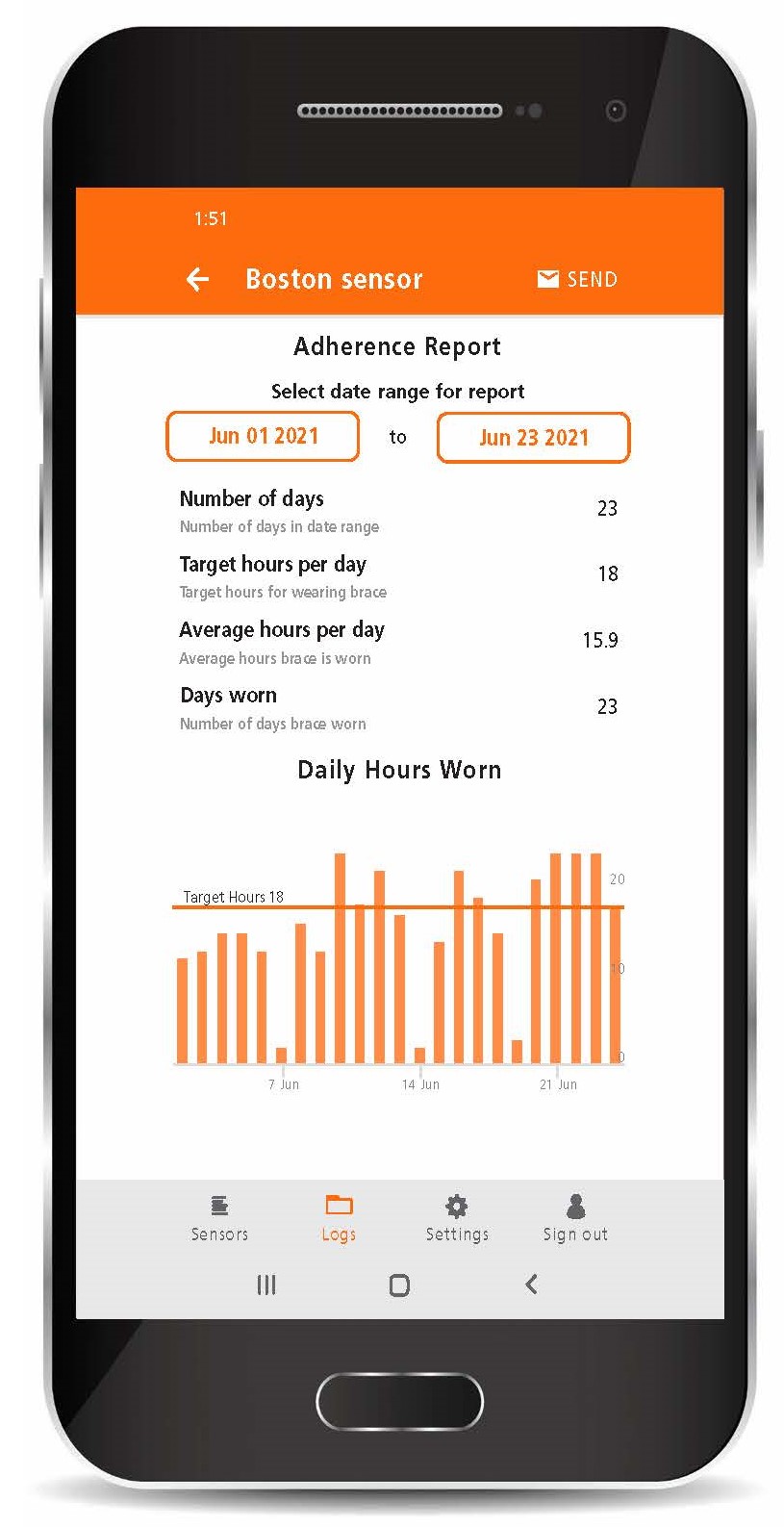 The Boston Sensor has an app (available for Android or iPhone) that allows patients to check wear time instantly. The sensor takes a reading every 15 minutes and creates a report as often as patients like. If preferred, the information can also downloaded into a simple report.
For instructions on the Boston Sensor App, download the How to Set Up The Boston Sensor PDF.
Unique features:
Available in English and Spanish
Continuously takes temperature readings every 15 minutes—capacity is not an issue
Boston Sensor automatically switches to silent mode to preserve battery life
Patient-friendly report can be easily emailed as a PDF to the care provider
The Boston Sensor will only be recognized with synced app, ensuring patient privacy
Battery life is approximately one year and can be easily replaced with a common watch battery
For more information on how the Boston Sensor helps achieve successful bracing outcomes, download the Boston O&P Boston Sensor brochure.