Alonzo's Juvenile Scoliosis Story: An International Trip to Avoid Surgery
Posted on
When Alonzo De las Casas was diagnosed with scoliosis, the situation was unusual in two ways: he was only 5 years old, and he was a boy.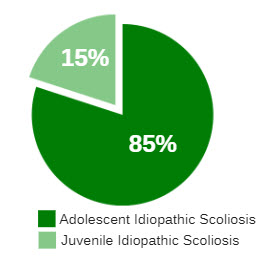 The most common type of scoliosis in children (accounting for 80-85% of cases), is adolescent idiopathic scoliosis, which is usually identified after the age of 10 and predominantly affects girls.
Juvenile idiopathic scoliosis, Alonzo's type, is usually diagnosed between the ages of 4 and 10, and accounts for just 10-15% of all idiopathic scoliosis cases in children. Juvenile idiopathic scoliosis is more often diagnosed in boys aged 4-6, and is more common for girls aged 6-10.
Alonzo was diagnosed during a routine medical checkup, when an X-ray showed a very slight spinal curve—just 1 degree of deviation. At the next checkup it was 3 degrees, but at the third checkup it was up to 32 degrees.
Alonzo's parents weren't able to find a spinal doctor near their residence in Lima, Peru, so they expanded their search to the United States. They narrowed it down to two options: Nicklaus Children's Hospital in Miami and Boston Children's Hospital. They chose Boston. Their doctor there recommended bracing, and the fitting was done by James "Rusty" Miller, CPO and David Fine, CPO at the Boston O&P of Boston Children's Hospital clinic.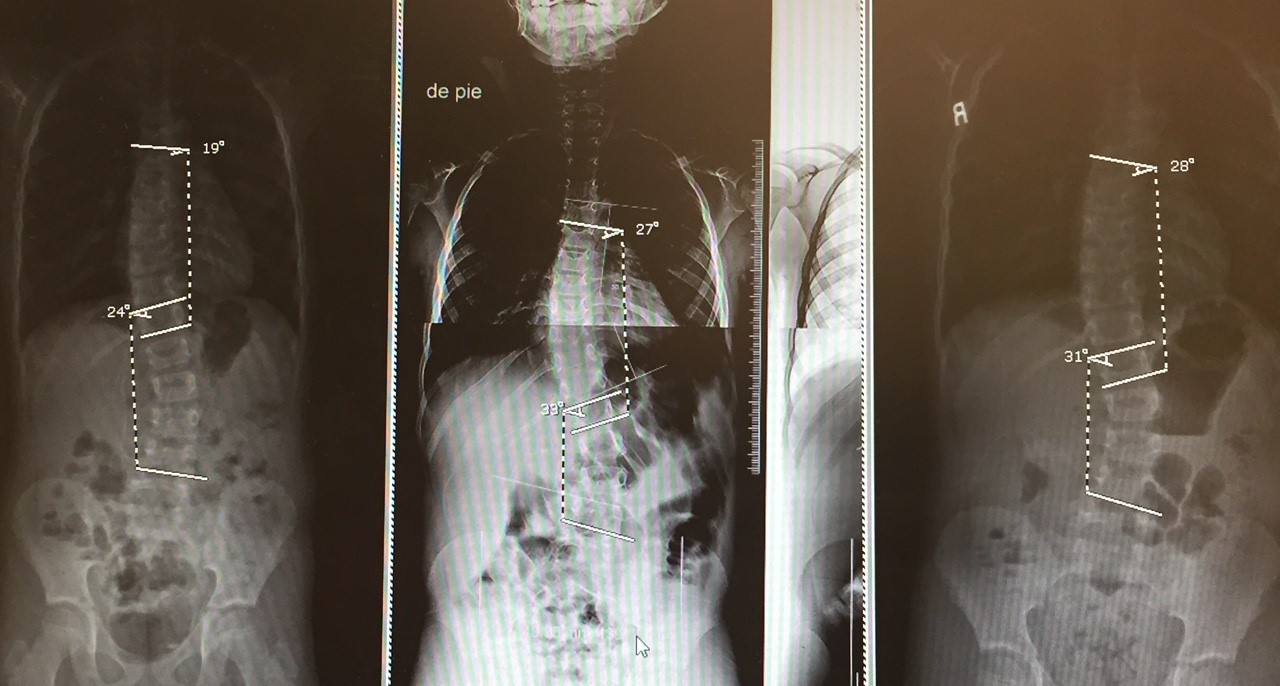 At the initial fitting, in March 2016, Rusty told Alonzo's parents that the goal was to wear the brace for 18 hours a day. Alonzo followed that prescribed wear schedule for 2 years, and while it was not easy, even as a young child Alonzo understood that wearing a Boston Brace was the only way to avoid having surgery later. After the first 2 years, Alonzo switched to wearing the brace after school and through the night, for a total of 16-17 hours.
Alonzo was seen again in January 2022 and at that time, he was almost completely done growing and was allowed to graduate from the brace after his years of hard work. Alonzo's orthopedist at Boston Children's, Dr. Craig Birch, told him to go ahead and stop wearing the brace. Wearing the brace had not only stopped the progression of the curve, but it had improved it. The curve improved and then held steady at around 18 degrees. Since Alonzo had stopped growing, the chance that the curve will worsen is very low.
Alonzo will have a follow-up X-ray in December to make sure the curve is not worsening, but his doctor is optimistic that the bracing treatment was a complete success.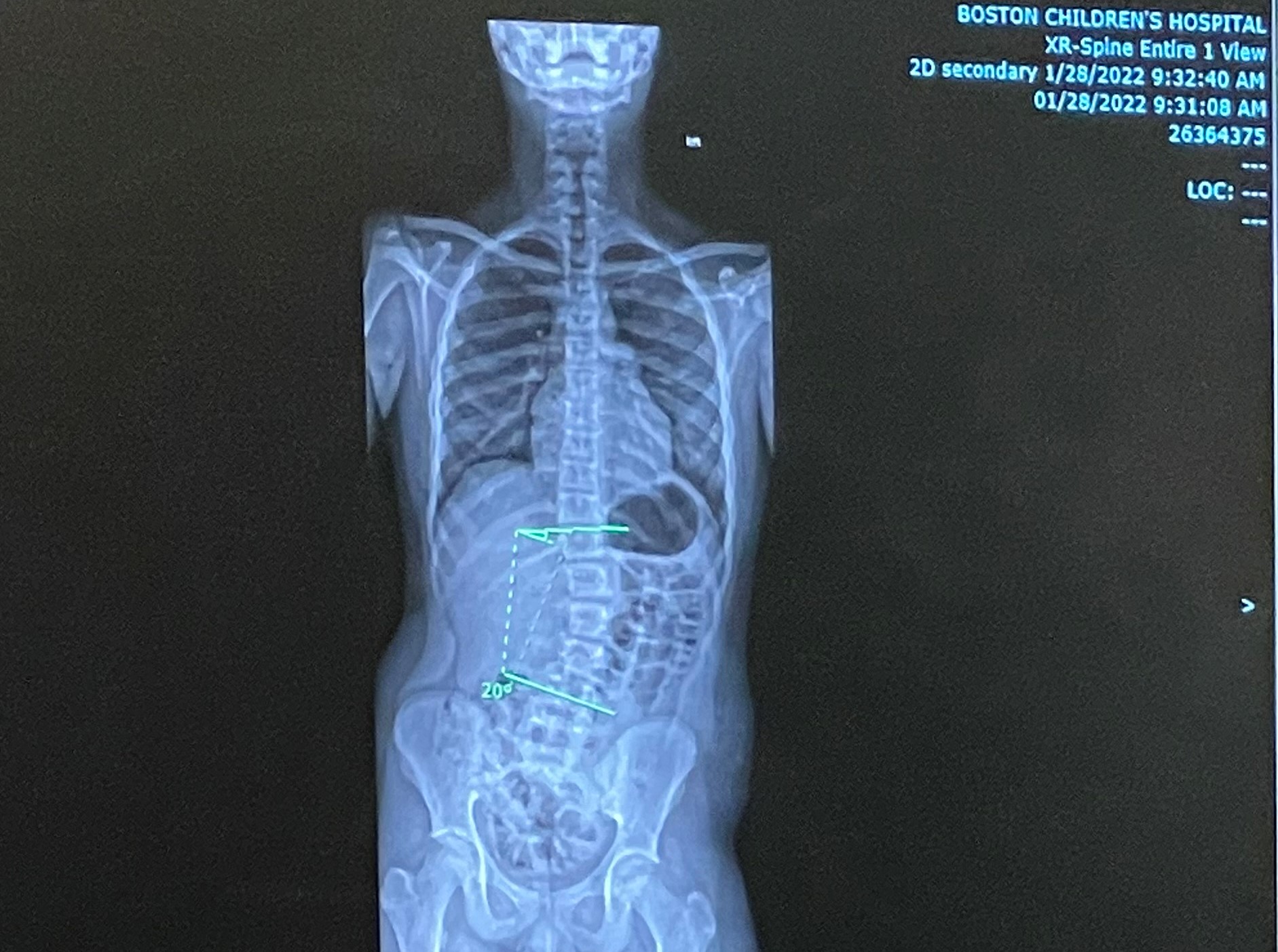 "Alonzo didn't like the brace," says his dad, Gustavo. "When he put the last brace in the trash he was very, very happy, but he told us that the effort of wearing the brace was worth it, because he does not have to have surgery, which he really did not want."
At the time of Alonzo's diagnosis, his family had not heard of scoliosis, but that changed, and not just because of Alonzo. "Unfortunately, since then we have had a lot of friends who have had the same problem," says Gustavo. "All of them were sons, and all had to have surgery." Because of his treatment with the Boston Brace 3D, Alonzo wasn't one of them.
---