Aaron Yanofsky, CFo
Certified Fitter-orthotics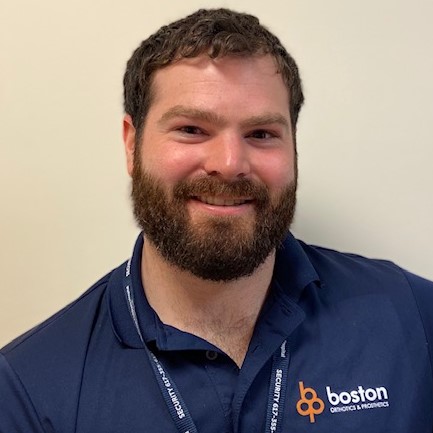 Speciality
Orthotics
Education and Certifications:
University of Rhode Island: BS in Kinesiology
ABC: Certified Fitter-orthotics
Bio: My first job after achieving a bachelors in Kinesiology from the University of Rhode Island was in a physical therapy clinic. This was a great starting point as I learned the basics of patient care and interaction while applying and developing my knowledge of human anatomy and biomechanics. I started with Boston O&P at the Boston Children's Hospital of Waltham in February 2019. Since then I have developed a strong passion for the field of orthotics and prosthetics, striving to learn and develop my skills as a practitioner.
When not at work, I enjoy staying active playing hockey and golf, listening to music, and playing video games.