Matt Westlake, CO
Certified Orthotist, Clinical Director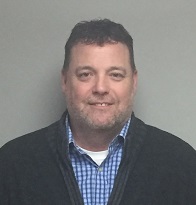 Specialty
Rare pediatric orthopedic and neurological pathologies
Education, Certifications, Memberships
Post Bachelor's Degree, Orthotics, Newington Certificate Program, University of Connecticut, 1997
Bachelor's Degree, Biology/Psychology, Fordham University, 1993

First recipient of the Tom McVeigh - Kimberly St. Germain Human Spirit Award
American Board of Certification, Certified Orthotist
Bio: Former CEO of Lorelei Orthotics and Prosthetics, I am a pediatric orthotist who specializes in rare orthopedic and neurological pathologies in children.
I got my start in the field after suffering a neck injury while playing football at Fordham University. In order to stay involved with the team I accepted a position as a student athletic trainer my freshman year. By my junior year I was head student athletic trainer and worked in many facets of sports rehabilitation in Fordham's Athletic Department. This influenced me to take my education on a medical path, and create a double major in Biology and Psychology.
After graduating in 1993, I transitioned to Acute Care Rehabilitation at the Valley Hospital, working as a physical therapist aide. In this position I was exposed to every discipline of physical therapy from orthopedic, neurological, med/surgical, cardiac, pediatric, geriatric, psychiatric, and wound care.
While working at Valley Hospital full time, I was taking advanced physics and cadaver anatomy classes at Mercy College. It was at this time that I was introduced into the field of orthotics and decided to apply to the Newington Certificate Program at the Newington Children's Hospital in Connecticut, and was accepted in 1996. I graduated in 1997 and became the first recipient of The Tom McVeigh - Kimberly St. Germain Human Spirit Award.
In July 1997, I started my NCOPE Residency with Rick Psonack CPO at Mississippi Methodist Rehab center in Jackson, Mississippi. I chose this region due to its unique bracing style and patient population.
After this experience and getting to work in all areas of orthotics, I moved back to New York and started working for Lorelei Orthotics in July 1998. After receiving my ABC certification in that same year, I worked through the ranks from technician, to practitioner specializing in rare orthopedic and neurologic disorders in children.
By 2006, I became a partner for Lorelei and eventually sole owner from 2010-2018. As sole owner I ran offices in New Jersey, New York City, and Westchester, and made my own braces in Lorelei's central fabrication facility.
Philosphy: Successful orthotic treatment for children starts with an open line of communication and a team approach between the parents, therapists and physicians to ensure the patient receives the best all around care possible.
I believe in providing personalized care to accommodate each patient's unique biomechanical and psychosocial needs. It is very important to evaluate the whole child, not just one body part. Clinical expertise is just as important as technical expertise and for that fact I spend a lot extra hours keeping up with new clinical data and techniques. The more one knows about one's job, the easier it becomes.
I presently reside in Maywood, NJ with my wife Heather and our three children.