Barb Brengle, CO
Certified Orthotist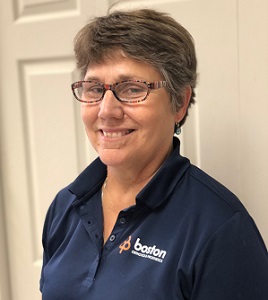 Specialty
Education, Certification & Memberships
Orthotics, Northwestern University, 1990

Licensed in the State of Illinois
Bio: I have had the privilege, throughout my career in orthotics, of the majority of my work being with the pediatric population in a variety of hospital settings. I very much appreciate working in this multidisciplinary setting for optimal patient care.
I worked in the education field with the special needs population before my career change to orthotics.
Being able to design and fit an orthosis that can help a child be more functional in their environment and with their peers is my goal. One of my greatest joys was using my children's "Heely" wheels to make a prosthesis for a young boy born without legs. He called it his "shoe". He was able to keep up with his friends on the playground, classroom and the halls of school. He preferred this means of commuting over using a wheel chair.
I am known to enjoy challenges and thinking outside the box.