Faith Morgan, COA
Certified Orthotic Assistant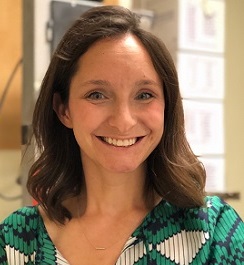 Bio: Having always been interested in the medical field (earning my EMT license as a freshman in college), the orthotics and prosthetics field has been a natural fit for me since the time I was first introduced to it more than 15 years ago. I took the opportunity to attend several cerebral palsy, spina bifida, and orthotics clinics at a local children's hospital and I knew right away that this was the part of the medical world where I wanted to make my home. Helping people—particularly children—adjust to, accommodate, and overcome challenging physical conditions through the patient care and products that we provide is a source of great satisfaction and fulfillment.
In my view, the "big picture" is one of the most important aspects of a patient's treatment. My "big picture" is framed by personal experience traversing the significant medical and emotional needs of my own children. And, it has grown more vibrant as, over the years, I have worked to make our patients' paths forward easier: from the initial examination, fabricating and fitting the appropriate orthosis, and ongoing direct patient care, all the way through the necessary administrative tasks, paperwork, and insurance-related efforts that underlie the process. Whether it's helping a child walk for the first time, aiding a patient in their search for independence, or alleviating the need for a complicated surgery, moving forward every day is what it's all about.
Every patient's story is unique, and I am beyond fortunate to be a small part of it.