Justin Mendes, COA, CFo
Certified Orthotic Assistant, Certified Fitter-orthotics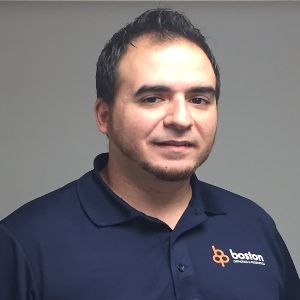 Specialty
Lower Limb Orthotics
Helmets
Education, Certification, Memberships
Years of experience: since 2006 as a practitioner and 2011 as a technician
Phoenix University
Philosophy: Accommodating patient needs by providing attention to detail, listening to individual concerns, and responding professionally with a mixture of science, art, and compassion to accomplish what others might not have believed possible.
The ability to aid those in need by means of mechanical and medical engineering with limitless potential is challenging and fun in a unique way. The constant need for the care we provide and the ever evolving industry is a secure way to evolve my own potential.
Bio: I have many years experience working in electro-mechanical assembly and have always enjoyed making things work. I started as a technician in the orthotics and prosthetics field, working behind the scenes, fabricating the designs of the practitioners. This was a great way for me to utilize my hand skills in a rewarding manner that I knew was helping others.
After about five years of fabricating designs of others, I decided that I wanted to understand more of the science behind what I was creating. I returned to school, entered into a residency style program within my company, and am currently working directly with the practitioners to see and fit patients. This more intimate approach to patient care is what I was missing all along and what I feel I am here to do.
I now understand the "why" behind the design and "how" behind the function and I too, get to design my own possibilities in the ever growing evolution of patient care.